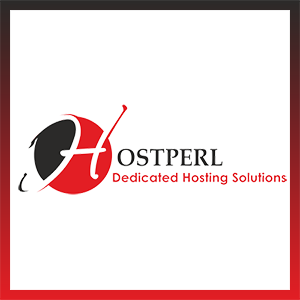 Raman from HostPerl contacted us to post their first offer on LEB.  Before you ask…yes, they host more than PERL scripts :-)
In fact, they have a full range of services: unmanaged and managed dedicated servers, virtual servers, gaming servers, email, shared, reseller, and even GPU servers.
They're based in India (with offices also in New Zealand) and back their services with a 99.999% SLA.  They're starting their journey on LowEndBox with a nice offer based in Dallas, Texas:
You can get a 2GB KVM with 512MB swap, 25GB storage, and 1TB of bandwidth for $5.99/mo!
HostPerl is registered in India (PTK01_202009_003) and New Zealand (NZBN 9429047115873).  You should look over their Terms of Service before signing up.  you can pay with PayPal, Bitcoin, and credit or debit cards.
Here's what they had to say: 
"HostPerl was founded in 2017. Hostperl is a growing web hosting company based in India. We have many years experience in providing web hosting services to a wide range of customers. At Hostperl, we are passionate about providing you world-class customer service. We are dedicated to providing reliability and flexibility to our customers, allowing them to create whatever kind of site they desire.All of our servers are located in the continental United States and United Kingdom. Our service is hassle-free and reliable. All of our equipment is carefully chosen to ensure maximum up-time and performance."
If you decide to give HostPerl a spin or if you've been a customer for a while, please let the LEB community know what you think in the comments below.
Now read more to see the offer!
KVM – 2GB RAM

2GB Memory

512MB Swap

25 GB SSD Storage

1 TB Bandwidth

1 x vCPU Core

1 x IPv4 Address

KVM

Dallas, Texas

$5.99/month

[ORDER]
NETWORK INFO
Dallas Texas, USA
Test IPv4: 192.30.240.100

HOST NODE SPECIFICATIONS
Dual Intel Xeon E5-2630L v3

16x 1.80 GHz

256GB DDR4

2x 2TB SSD HW RAID-1

10Gbps
Please let us know if you have any questions/comments and enjoy!