Ladies and gentlemen: once again the moment has come! The votes have been counted and the results have been checked. The results for the Top Provider Poll 2014-Q3 are here!
First of all, let me thank you all for voting! This poll is not possible without our appreciated members who takes the time to vote and share their opinions about the providers they love. Just like the last three times, people had five votes to divide. They could give them all to one provider, divide them amongst providers, or give five providers one vote. This has proven to be a popular system for all members.
This is, however, the last poll as we know it now. It has commercialized into another ad spot for providers and that's not what the poll is for. Changes are up ahead to make the poll more interesting and more refreshing. More about that in the final notes.
On to the results. By continued popular demand, I have listed the top 10 right here! I have picked offers for the top 3 providers from their website; numbers 4 to 10 are mentioned without an offer.
And the winner is…
1. RamNode (127 votes)
RamNode wins yet another Top Provider Poll. I must say, they are quite unbeatable having held the top position for quite a while now. Nick and his team have been running a stable business for a while now and have continued to do so the last quarter. They have recently expanded to New York City, bringing their total number of locations up to four. They also recently overhauled their offering, increasing disk space and lowering their prices (and no more coupons). This remains one of their most popular offers, combining a load of disk space with SSD-caching and a decent amount of hardware:
1 CPU core
128MB RAM
64MB vSwap
80GB SSD-cached HDD space
500GB traffic
1Gbps uplink
1x IPv4
/64 IPv6
OpenVZ/SolusVM
Price: $15/year
2. Nodisto IT: Winity.io, Backupsy, VPSDime, Cloudive, Virtora (102 votes)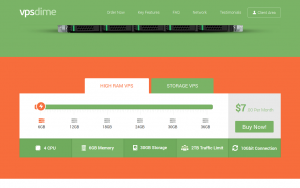 Oktay has also been around for a while. He launched Winity.io last year, where he sells affordable Hyper-V based Windows VPS. But he is best known for Backupsy, his brand that gives you a lot of disk space for very little dollars. VPSDime is also unique with they big-bang-for-buck offers. Recently, they started offering free backups and offers with a 10Gbps uplink, within LEB pricing!
3. Prometeus (85 votes)
Prometeus, who doesn't know them by now? Or better yet, who doesn't have a server with them? While they already have various brands that complement each other and iwStack (the affordable cloud), Salvatore added Xen Power to the mix late 2013 to broaden their empire of awesomeness. Another Top Provider Poll with Prometeus in the top 3 means that are doing it right (I can personally attest to that!)! Recently, a XenServer-based zone was added to their iwStack brand, which enables you to (for example) build a server like this:
1 vCPU
512MB RAM
20GB SAN disk space
1.5GB traffic/hr
1Gbps uplink
1x IPv4
/64 IPv6
XenServer/CloudStack
Price: €3.60 ($4.58)/month
Minimum sign-up credit purchase of €30 required. VAT included.

4. Crissic Solutions (62 votes)
Skylar has been working hard to make Crissic popular and he has succeeded! He's been in the upper part of the poll for the third time in a row now. He is known for his competitive offers and his hard work. He owns all his hardware and equipment in his rack in Jacksonville, Florida, but also his IP addresses. Recently Skylar announced Crissic's expansion to Los Angeles, which deserves our congratulations!
5. DrServer (50 votes)
DrServer is another wizard when it comes to being a good provider. With his unique brands and even more unique web designs he is quickly gaining popularity in the LowEnd market, but I believe also in the VPS market in general. Last time they came in seventh, but they've definitely made a jump up this time. Their focus is on Xen and they have several brands, among which is AbusiveCores, which gives you a dedicated CPU core for a LEB price. An interesting addition to the DrServer empire is Dirt Cheap Ninja, where the server pricing starts at $0.50/month, paid per month! If that isn't cheap…
6. MyCustomHosting (31 votes)
MyCustomHosting is know for their cheap but resource-packed KVM servers in Canada. It's a pleasure to welcome them to the top 10! Phil has been working hard to build MyCustomHosting as a successful business and has hit a few bumps down the road, mainly because of the challenges OVH brings with regards to networking. He has conquered those challenges, though, and brought his business to the next level. So, if you need a proper KVM in North America/Canada, MyCustomHosting is a good choice!
7. BuyVM (23 votes)
BuyVM has been riding the top 10 solidly for the past three polls! Another established LowEndProvider, BuyVM, comes in seventh! BuyVM has recently initiated an upgrade of their servers, giving everybody free upgrades to SSD space. On top of that, inbound traffic is now free as well as nightly backups. That is on top of the ongoing improvements they are doing to their in-house panel, which is said to be getting a custom-coded billing part as well. Last but not least, they're branching out to Luxembourg, becoming one of the few, or only even, LEB providers in that country…!
7. Digital Ocean (23 votes)
DigitalOcean is known for their rapid-to-deploy boxes and their pay-as-you-use model. With an SSD KVM VPS for just $5/month in the USA, The Netherlands, the UK, or Singapore, they do indeed have competitive offers! Various templates are available in order for you to rapidly deploy a specific application, all within their custom panel.
7. Inception Hosting (23 votes)
Anthony launched LowEndSpirit last year: a real LowEndBox for just €3.00/year is just awesome!! LowEndSpirit is currently available in six locations world-wide, with Japan and Australia having been added recently (Australia is provided by Ransom IT). Inception Hosting itself has been running quite solid as well, with Xen-PV servers in 4 locations world-wide! On top of that, Anthony now offers OpenVZ boxes in Miami as well.
10. Catalyst Host (20 votes)
Catalyst Host is a first-timer in the Top Provider Poll, for which I would like to extend my congratulations! We all know Catalyst Host very well from LowEndTalk. It was started by friends Ryan and Jarland, with Jarland taking a step back next year and Ryan getting assistance from Don. Catalyst Host is known for their transparency and sane offers.
Final note
This concludes the listing of top provider for this poll! Again, thank you all for voting and enjoy these amazing offers!
As I mentioned in the introduction, we'll be making some changes to make the poll more interesting. I'm not going to share all details yet; some ideas still need to be ironed out. What I can say, though, is that there's going to be more than one "top" next time, and the poll will be held twice a year… For more details, keep an eye on LowEndBox and LowEndTalk for the next two months!