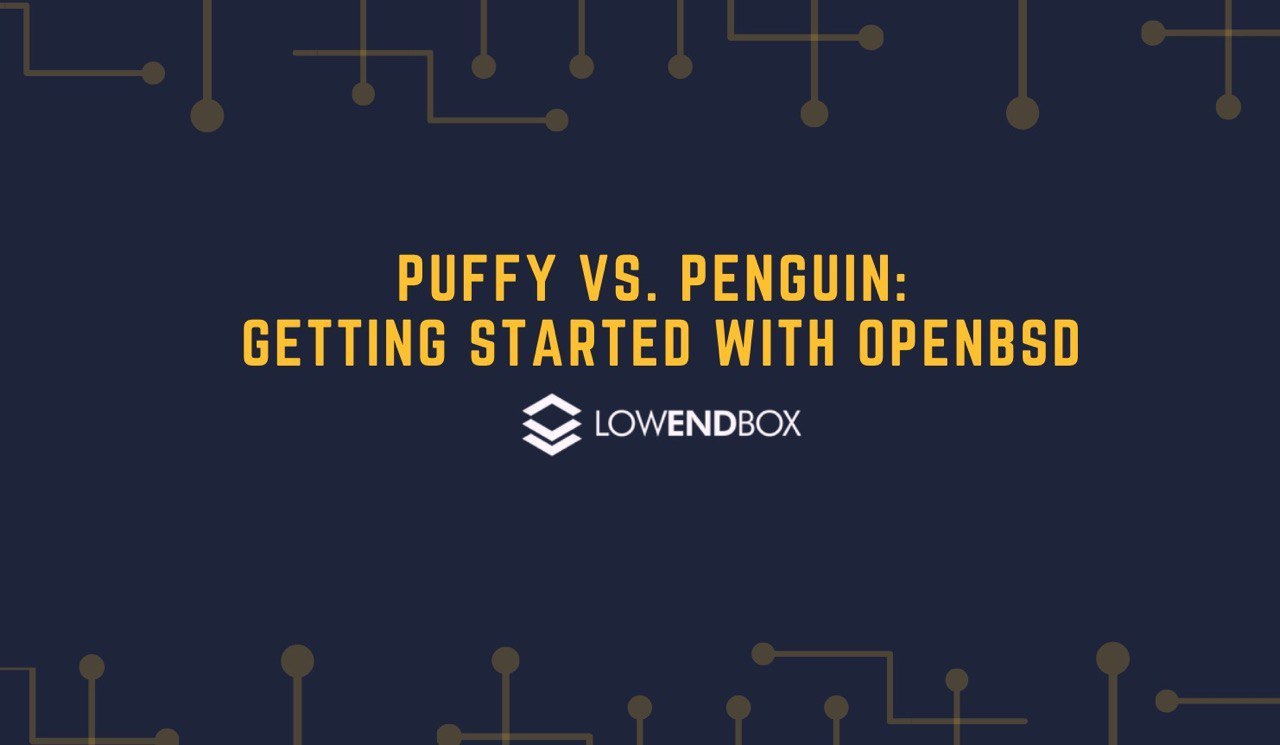 In this tutorial, we're going to get up and running with OpenBSD on a KVM VPS.
What is OpenBSD
OpenBSD is one of the three primary BSD-based operating systems. While FreeBSD focuses on x86 architectures and NetBSD focuses on supporting as many architectures as possible, OpenBSD focuses on security and correctness. Many popular programs have come from the OpenBSD project: OpenSSH, OpenNTPD, OpenBGPD, LibreSSL, and others.
If you're coming from a Linux background, OpenBSD will be very familiar because they both come from the same two ancestral fountainheads (SystemV and BSD Unix). While there are more differences at a systems programming level (i.e., if you were doing kernel work), the differences for a user or sysadmin are probably not that much greater than moving between CentOS and Debian.
One notable difference is that everything in OpenBSD is integrated into one source tree. This is very different than Linux, where you have hundreds of independent packages bolted together to form a distribution. Additional software is available through ports, which are similar to packages on other systems.