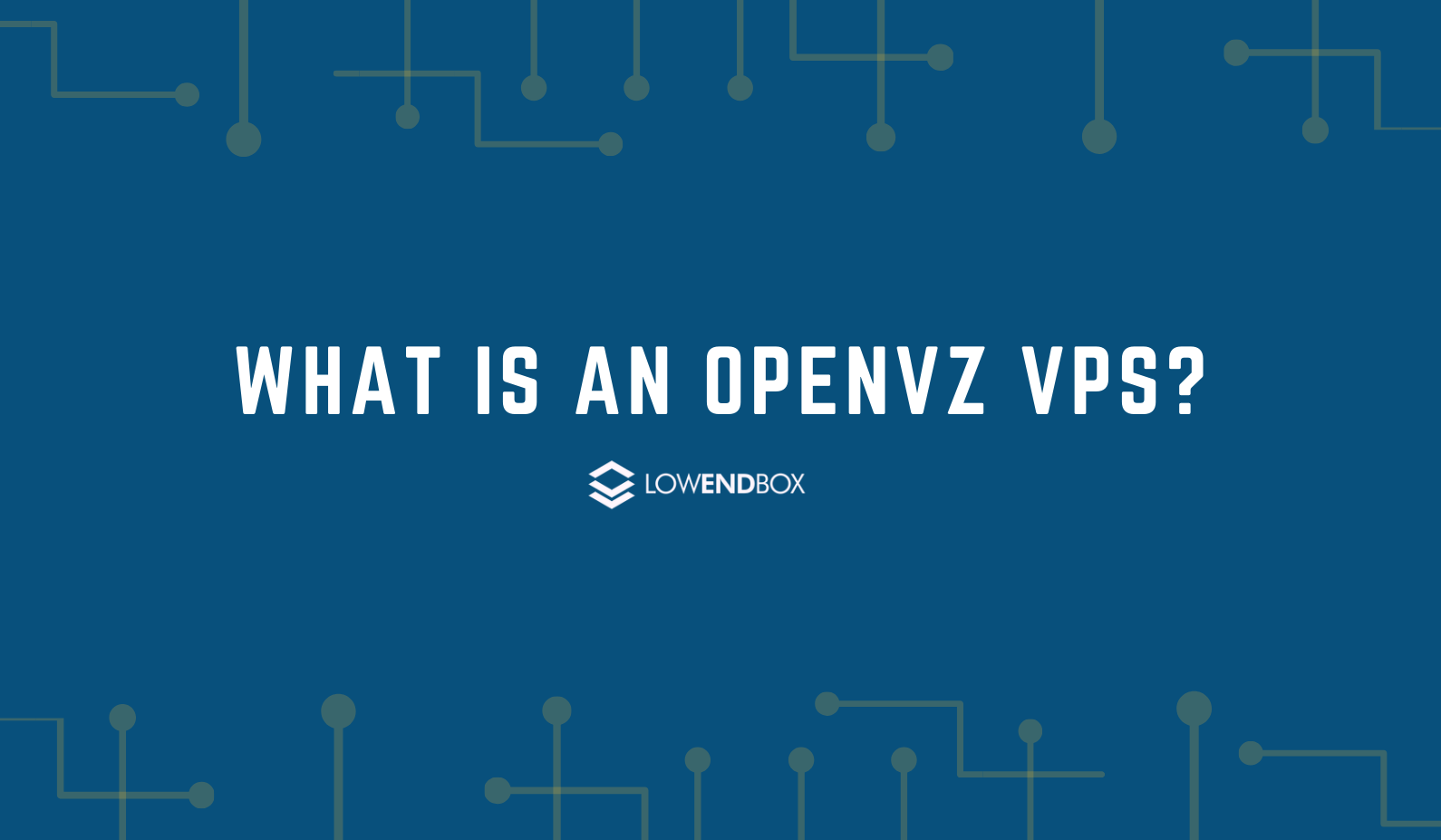 What is an OpenVZ VPS?
OpenVZ is container-based virtualization for Linux. Each container performs and executes similar to a stand-alone server; a container can have root access and be rebooted independently.
An advantage of OpenVZ is less of a running overhead, which is why OpenVZ VPS's tend to be the most affordable type of VPS's in the marketplace. On the other side of the token – because of its minimal overhead – for some providers in the marketplace, this could mean cutting corners on hardware and running OpenVZ hypervisors based upon single processor servers, rather than Dual Processor servers typically associated with KVM nodes. This can have a trickle-down effect, causing slower and inconsistent performance to your VM.
Some restrictions of OpenVZ is that it only supports specific pre-configured Linux templates – and has no Windows OS support. Additionally, the kernel modules available are the ones loaded by the host – and if you are missing something (or if you want to run a custom kernel) – there will be no option to do that as you are sharing the kernel with the host node. Additionally, OpenVZ does allow the host to over-commit resources, this overselling of hardware can cause degraded performance to your VM if the resources on the host-level are being utilized by their neighboring virtual machines occupying the same host node as yours.
The upsides to OpenVZ are: overall quicker to start/stop/reboot, quick (nearly instant) OS reinstalls, and overall a nimble experience assuming the host node that the VM lives on is up to shape and not overloaded. In addition, your VM will use slightly less memory because it does not need to run its own independent kernel, and instead shares it with the host node because of the nature of containerization.
As you can see, OpenVZ VPS's are a great choice if you are seeking affordability and do not require consistent or guaranteed performance. Your hosting needs would also have to be basic, as you will not be able to run a modified kernel. For the reasons explained above, it is easy to see why the market has shifted to prefer KVM virtualization over the years – not only is it now a virtualization platform that hosting providers prefer from an administrative standpoint, but also consumers. Consumers looking for a reliable VPS with predictable performance should seek out a KVM VPS, because of its wider OS variety, dedicated resources, ability to run any kernel. This also translates to support for Docker, ownCloud, and other applications that wouldn't run efficiently on an OpenVZ machine.
This article was contributed by the folks at RackNerd – a frequent contributor and provider of the LowEndBox community. If you are looking for a VPS solution please click here to review recent LEB specials on cheap OpenVZ based VPS.
Latest posts by Jon Biloh
(see all)