Community member @armandorg asked us to share a special offer from his company AA Layer!
Who is AA Layer?  They're a web design agency focused on the hosting market.  They offer themes for popular billing panels such as WHMCS and Blesta.   We interviewed AA Layer last year.
And now they've got a special offer: get 20% off any theme!
They are registered in Albania. Their Terms of Service is available on their web site (and see their theme license, too). They accept PayPal and cryptocurrencies.
Here's a little about AA Layer in their own words:
"We are a web design agency focused mainly in the hosting market. Started many years ago with the free theme 'LowEndHost' which we believe and are sure is the most downloaded free hosting theme, to a growing marketplace with premium & modern WHMCS & Blesta themes & templates.
"We also provide custom web design & solutions for WHMCS and Blesta. Soon to be expanding to other billing platforms such as Clientexec/Hostbill."
Here is an example of their work: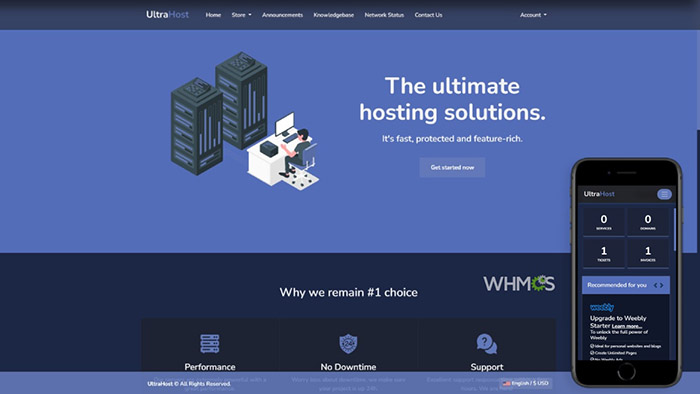 Interested?  Get in touch with AA Layer!
Please let us know if you have any questions/comments and enjoy!
Latest posts by raindog308
(see all)