National Day Calendar tells us that January 13 is not only Friday the 13th but also National Sticker Day.  I'm pretty sure this is one of those holidays NDC made up to round out the year.  Then again, there are some "national days" that are pretty strange but legit.
I'm sure 99.99% of you were unaware this was National Sticker Day (the other .01% are presumably reveling in drunken exaltation of the glorious adhesive art form).  Nevertheless, we thought we'd help you sticker up your laptop, forehead, whatever.
First, check out System76, who would love to sell you a Linux-powered laptop, desktop or server.  They offer FREE stickers!
And while it's not free, for only $1 (including free shipping!) you can get all the stickers pictured below from StickerMule.  Includes Arch Linux + Git + Vim + Python), Vim, Git, Python, Official Bash, Linux Tux, Debian, Arch Linux, Linux Inside, and GoLang!  I have ordered this pack in the past and it's very nicely done.
Just googling "free stickers" shows a surprising number of places that'll send you free stickers.  Here's some more:
Enjoy your holiday!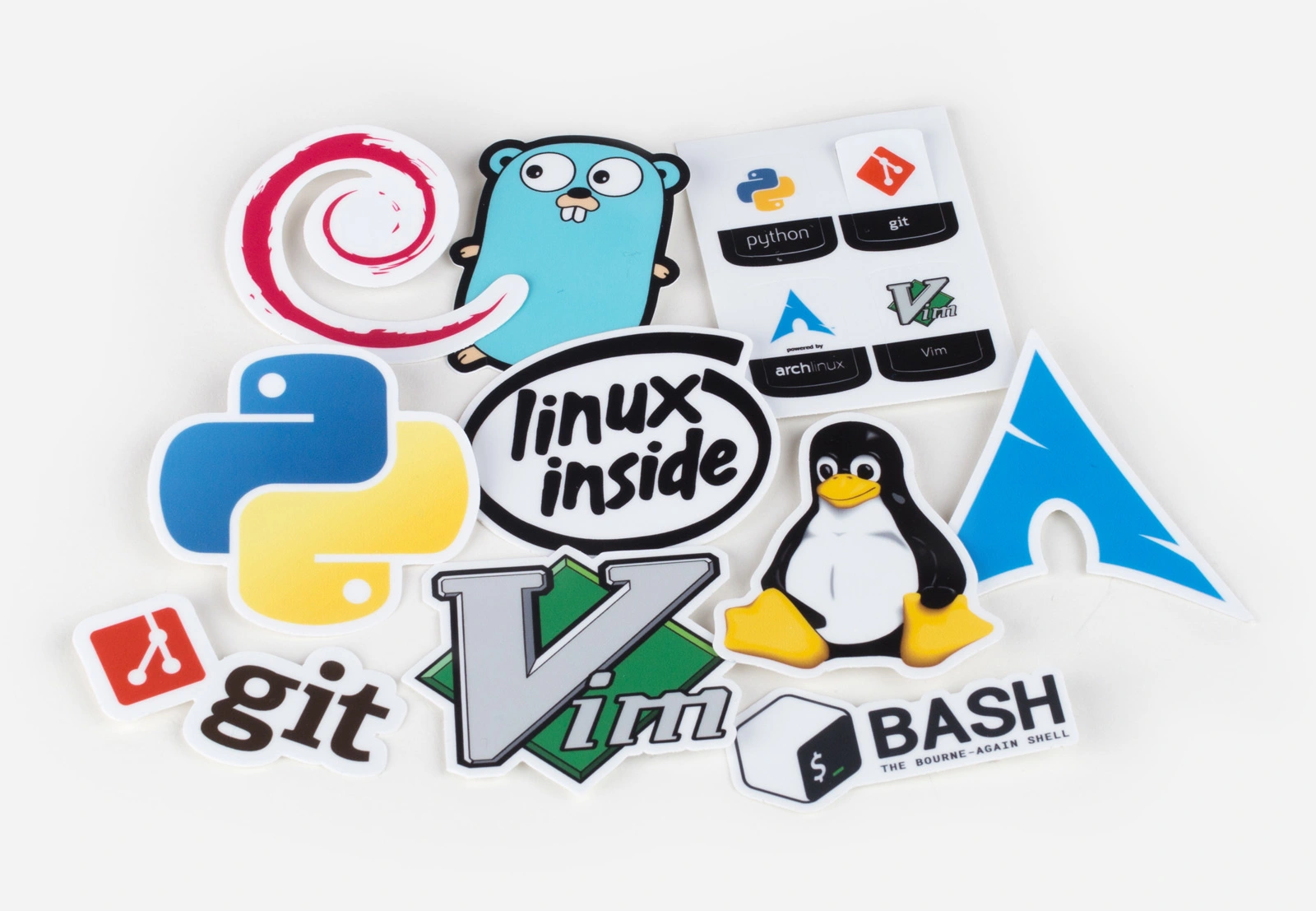 Latest posts by raindog308
(see all)