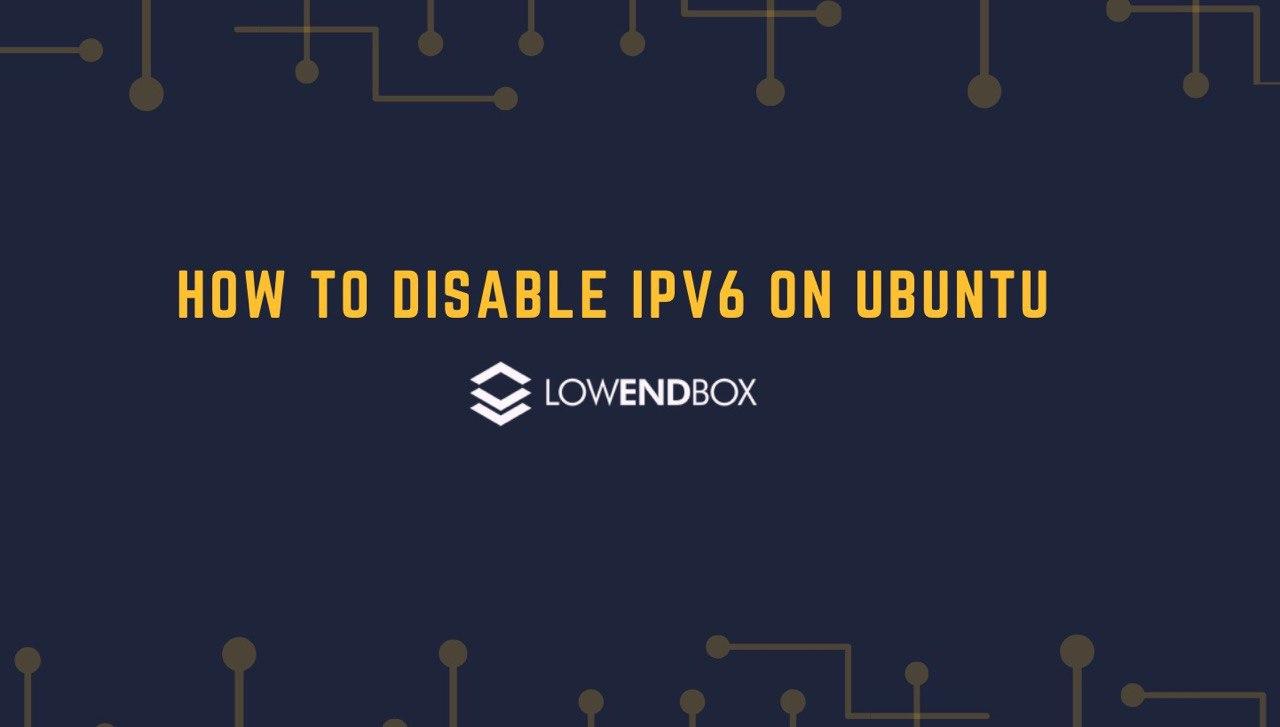 This article was contributed by Dustin B. Cisneros of RackNerd. If you are considering a VPS hosting solution, take a look at RackNerd. RackNerd is an established brand, reputable reputation, and is a fan favorite here. Check their latest offer here.
Are you looking to disable IPv6 on your Ubuntu-based server? Sometimes, it might make sense to do so if you don't have a need for IPv6 yet, or if you are looking to run applications on your server such as Cloudron which does not support IPv6 yet.
This tutorial will guide you with the exact commands/steps you need to run on your server in order to disable IPv6 connectivity on your Ubuntu Server, all in under one minute!
Log into your Ubuntu server via console or SSH as root (terminal)
Open /etc/sysctl.conf using "nano" or "vi" editor.
nano /etc/sysctl.conf
Scroll all the way down, and add the following lines at the end:
net.ipv6.conf.all.disable_ipv6 = 1

net.ipv6.conf.default.disable_ipv6 = 1

net.ipv6.conf.lo.disable_ipv6 = 1
When logged in as root, run the below command to apply the changes:
sysctl -p
To verify IPv6 is now disabled on your server, run:
cat /proc/sys/net/ipv6/conf/all/disable_ipv6
The result should return '1' – which indicates that IPv6 is disabled.
Need any help? Running into any problems when trying to disable IPv6 on your server? Please leave your feedback in the comments section below!
If you are new to the community – be sure to bookmark LowEndBox.com for more server-related tutorials and hosting deals.
Latest posts by Jon Biloh
(see all)