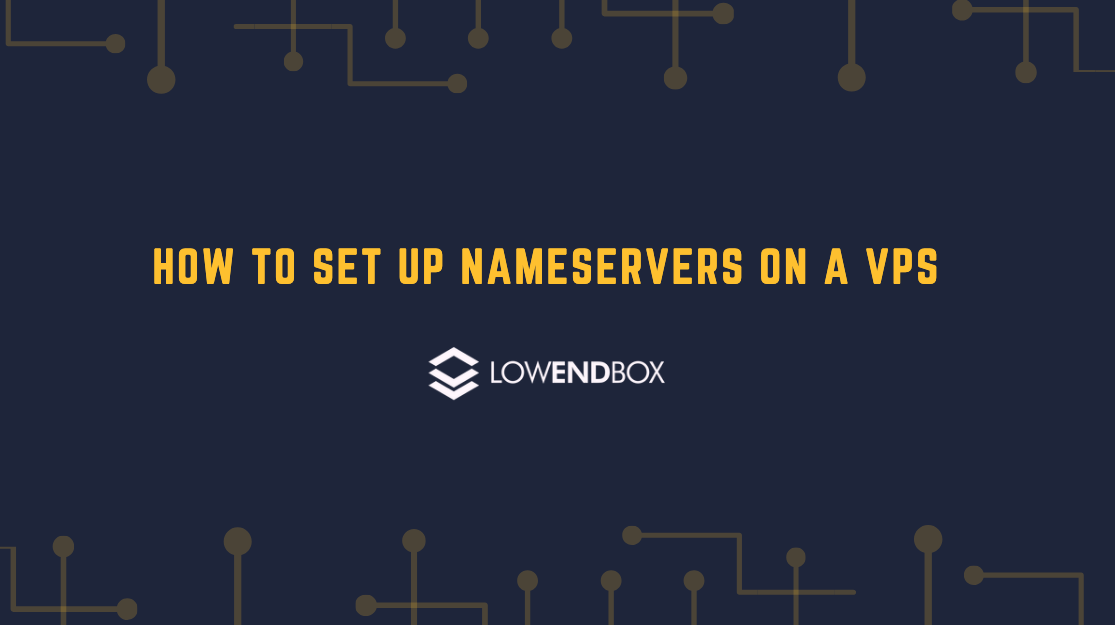 If you're new here to the Low End Box community we'd like to thank you for stopping by, you have likely stopped by to find your new VPS provider, and most likely you have questions! Within the comments of this post, ask, we'll answer! Or even publish an article on it.
This article topic was written by Dustin B. Cisneros of RackNerd, a provider of KVM VPS solutions and more.
Most commonly people are interested in setting up nameservers within their VPS – we'll cover a few basic things below.
The easiest and most redundant way to set up a nameserver is to utilize a free DNS service which would point to your VPS IP. You can then update your domain's nameservers to the nameservers that the DNS service provides. These services include, but are not limited to:
By utilizing a third-party DNS service such as the above, you leverage multiple endpoints (points of presence) so that users from all across the world visiting your website will receive the fastest DNS resolution response possible. It also takes the burden/worry about running your own DNS server off your plate.
The other option is to run your own DNS server, LowEndBox has several tutorials on how to set up a DNS server on Ubuntu, how to set up a DNS server on CentOS, and how to set up a DNS server on Debian.
You can then register the child nameservers of "ns1" and "ns2" (or any name, for that matter) of your domain to point to your VPS IP address. This needs to be done on the domain registrar level. Some domain registrars refer to this as "child nameservers" and some call it "Host Names". Contact your domain registrar if you require any further clarification or assistance in getting the child nameservers registered. 
Once registered, you can now update your domain(s) nameservers to point to the newly created nameservers. Prior to selecting your next VPS provider, ask if they can assist with the process should you need an extra hand.
Which method do you prefer in handling nameservers / DNS? Do you have any questions when it comes to setting up your own nameservers? Please feel free to leave a comment below and we'd be happy to help.
Latest posts by Jon Biloh
(see all)