It seems like ever since ChatGPT hit the scene, it's been an unstoppable force that's already permanently changed a couple of industries.
However, AI image generation was one of the key features that's been missing from ChatGPT.
It didn't make much sense considering OpenAI already had advanced AI image generation with Dall-E 3…
Previously, the credits were separate — and the products were isolated from each other. Meaning you had to pay separately for access to both.
Which realistically made Midjourney the best AI image generator due to convenience and pricing…
That said, it looks like OpenAI plans to change that.
ChatGPT's Updates
ChatGPT has been rolling out A LOT of big changes recently, including the Dall-E 3 beta:
Browsing is now out of beta (October 17, 2023)
Browsing, which we re-launched a few weeks ago, is moving out of beta.

Plus and Enterprise users no longer need to switch the beta toggle to use browse, and are able to choose "Browse with Bing" from the GPT-4 model selector.

DALL·E 3 is now rolling out in beta (October 16, 2023)
We've integrated DALL·E 3 with ChatGPT, allowing it to respond to your requests with images. From a simple sentence to a detailed paragraph, ask ChatGPT what you want to see and it will translate your ideas into exceptionally accurate images.

To use DALL·E 3 on both web and mobile, choose DALL·E 3 in the selector under GPT-4. The message limit may vary based on capacity.

Browsing is rolling back out to Plus users (September 27, 2023)
Browsing is rolling out to all Plus users. ChatGPT can now browse the internet to provide you with current and authoritative information, complete with direct links to sources. It is no longer limited to data before September 2021.

To try it out, enable Browsing in your beta features setting.

Click on 'Profile & Settings'

Select 'Beta features'

Toggle on 'Browse with Bing'

Choose Browse with Bing in the selector under GPT-4.

New voice and image capabilities in ChatGPT (September 25, 2023)
We are beginning to roll out new voice and image capabilities in ChatGPT. They offer a new, more intuitive type of interface by allowing you to have a voice conversation or show ChatGPT what you're talking about. Learn more here.
For the longest I was seeing new articles pop up and random people talk about receiving Dall-E 3 access…
Yet, here I was, cold and lonely, with no ChatGPT  and Dall-E 3 integration to respond back to my image generation prompts.
Luckily, after a long wait, OpenAI has gifted me with access.
Let me break things down for you:
How To Use Dall-E 3 With ChatGPT
The first step is to make sure you have a plus or enterprise subscription.
The second is to login, then go to the dashboard, and hover over "GPT-4" — you'll then see several beta opt in options, including Dall-E 3: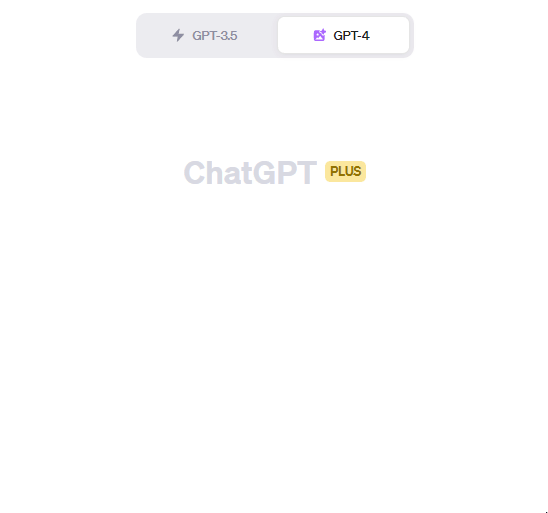 Simply select it and ask Dall-E 3 plus to generate whatever you'd like, make sure to keep in mind you ideally need to use very specific prompts.
Also, if you don't see the beta mentioned, that means your account hasn't yet received access to the beta. You may have to wait another week or two, but it should be by the end of October.
Let's say we want to use ChatGPT to generate a new logo for LowEndBox. You know, the best blog for hosting deals, news, and more.
Here's how we can do that (including the prompt):
Here are the logo designs for "LowEndBox" with the theme of affordable website hosting:

A photo-inspired design with a green-lit server rack and the brand name prominently displayed above.
An illustration featuring a stylized green server rack with the brand name above.
A vector design with a simple green server rack on the left and the brand name on the right.
A 3D render with servers illuminated by green LED lights and the brand name rising above them.

Please let me know which one you prefer or if you'd like any modifications!
It's pretty simple to use, but as you can see, sometimes it gets a bit wonky with text. You might have to regenerate it a couple of times.
By the way, I asked ChatGPT what aspect ratios it supported. Here's what it responded:
The ChatGPT and Dall-E 3 integration supports three primary aspect ratios:

Square: 1024×1024 pixels
Wide: 1792×1024 pixels
Tall (for full-body portraits): 1024×1792 pixels

These aspect ratios allow for a diverse range of image compositions to cater to various user needs and preferences.
My main complaint is that it doesn't have a way to generate transparent images for some reason right now.
It seems every time I tried to get Dall-E 3 to generate a transparent image, it would just generate an image with a checkered background instead of actually making it transparent.
So for things like logos, as it stands, you'll need to generate it first, and then later remove the background.
You can't complain too much, though…
It Is Indeed a Beta
The ChatGPT and Dall-E 3 beta integration is still a little bit rough around the edges, it is indeed a beta after all. But it's increasingly impressive what OpenAI is doing.
I gladly pay $20 per month for ChatGPT, but previously, I mostly used it for programming and sorting data. It'd be great to throw image generation into that mix, too.
I love to see the results of competition. More LLMs entering the game, and Meta releasing LLaMA have put pressure on OpenAI to continue providing more value, and in return, we get a better product.
The next couple of years of AI/LLM are going to be seriously impressive, and I'm all for it.