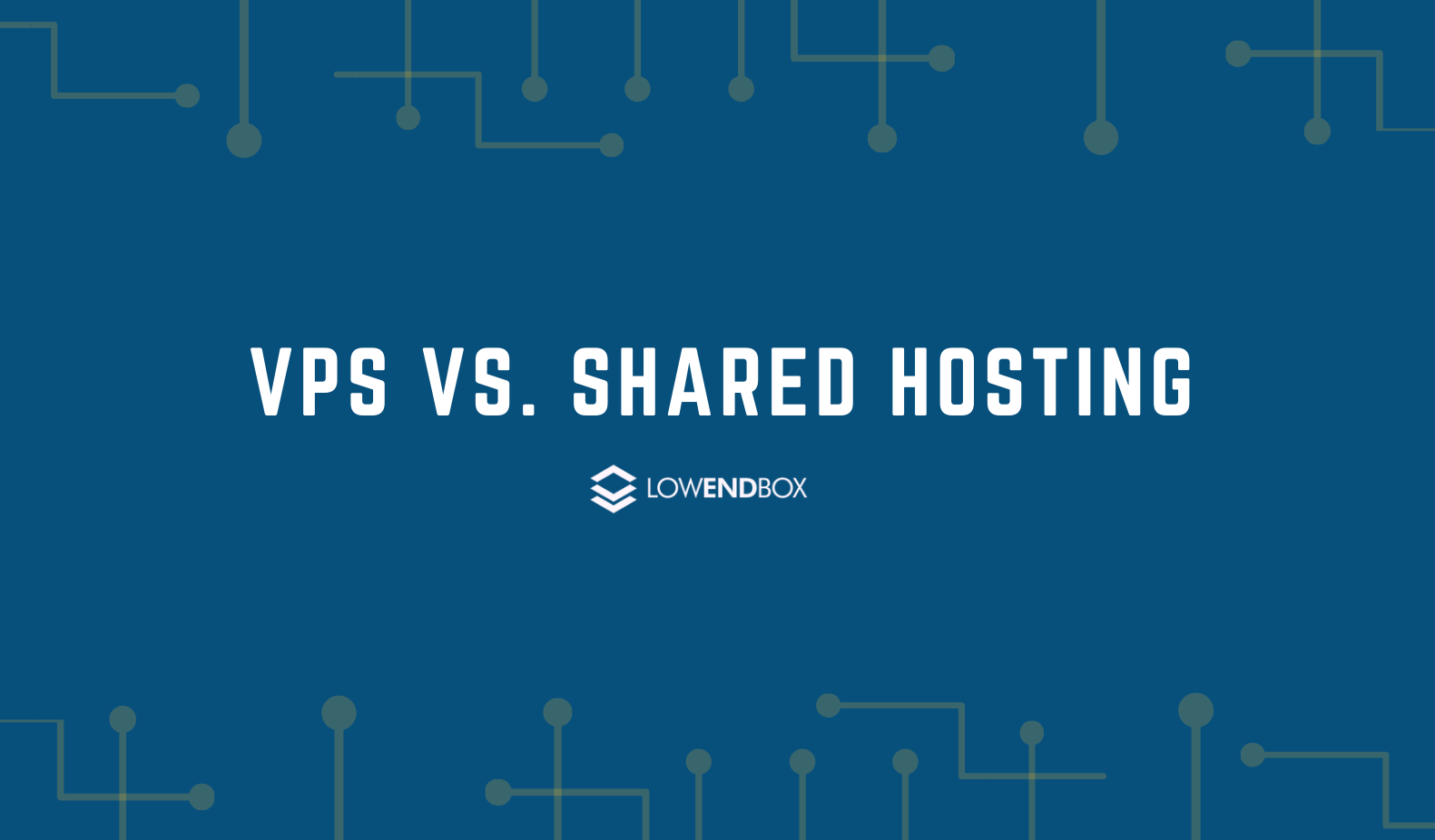 Have you ever wondered what the difference between a VPS and Shared Hosting account is? This article was contributed by RackNerd, a provider of shared hosting, VPS hosting, dedicated servers, DRaaS, Colocation and everything else in between.
When looking for solutions for hosting your website or blog, you would have come across two different methods. These two methods are shared hosting and a virtual private server (VPS). Some people opt for shared hosting as it is the cheaper option. While this is a great option for websites that are just starting out (minimal traffic) — today, we are going to explain the benefits of hosting upon a Virtual Private Server (VPS).
Let's start by explaining what shared hosting, and VPS actually are.
Shared Hosting: With shared hosting, you would receive your own hosting account within a dedicated server hosted at a datacenter. This account has a specific amount of disk space, bandwidth, and number of domains that can be hosted, as indicated by your hosting provider's plans. Depending on the plans, and the power of the server that your hosting provider is using for their shared hosting servers, this server can potentially host up to hundreds of other accounts/domains on the same server.
VPS Hosting: On the other hand, if you chose to get a virtual private server (VPS), although you would still be sharing a server, but this time you would get a virtual environment that is reminiscent of a dedicated server. This translates to better performance and speeds as often times VPS nodes are designed with a large amount of RAM, healthy high performing storage, RAID-10 and so on. In addition, as you receive full root access to your VPS, you would be in full control of your environment and can specify your own php.ini limits and more.
Up till now, you might not be able to understand the benefits of a VPS. Let us explain further.
Dedicated Resources
In a VPS, even though you are still sharing a physical server host with other neighboring tenants – you would receive dedicated resources (especially when choosing a KVM VPS). Think of a large pizza (the physical server host), and a VPS as the individual pizza slice. These resources include resources such as bandwidth, CPU power, memory, storage, and more.
Also, a physical host that is housing Virtual Machines tends to host less customers than a shared hosting server would. This, generally speaking, translates to better performance and speeds.
Full Root Access
A VPS server includes full root access. In other words, this stands for Administrator access. This means you're in full control as to how you wish to configure your server. This is a feature that is unavailable with shared hosting as with shared hosting, you are bound to the limitations and settings that the hosting provider has set up on the server for everyone. In other words, you're in charge of your own rules and limitations with a VPS, and you can run scripts/tasks that you otherwise wouldn't have permission to do within a shared hosting account.
Control Panel Access
Most VPS providers also provide a control panel (i.e. SolusVM, Virtualizor, Proxmox, and more) where you can reboot, shutdown, reinstall your VPS at any time. Whether you are a beginner or expert in VPS, you can always start from scratch (by reinstalling) and administrate the VPS with ease. Such tasks can be performed without having to contact the hosting provider, thanks to the advanced control panels available today.
Scalability
A VPS server is generally speaking more scalable, thanks to its virtualized nature. If you anticipate your website or application growing in demand, starting off with a smaller VPS would allow for a seamless upgrade to a larger VPS later on with minimal downtime (just make sure with your hosting provider that they support upgrades). For most providers, it's as simple as changing the resources and rebooting the VM for the new resources to take into effect.
Closing Thoughts
If you are just looking to host a simple website or blog and do not anticipate much traffic/visitors, then starting off with a shared hosting account might be a cost effective and fast way to get set up.
If you are looking to do more than host a website (i.e. run scripts, develop programs, host a game server, host a VOIP server, and so on…), or if you run a busy website/database – then a VPS is the way to go, given the extra control and scalable resources that it has to offer.
Whether you are looking for Shared Hosting, or VPS Hosting – RackNerd who contributed this informative article, and a handful of other hosting providers featured within the LEB community may have a compatible match for your needs. Don't hesitate to shop around, and use LowEndBox as a resource to find hosting deals so you can save some money in your pocket.
Please feel free to let us know if you have any questions, or need any guidance in selecting your next hosting solution.
Comment below how you have used shared hosting or a virtual private server in the past! We'd love to hear from you.
Latest posts by Jon Biloh
(see all)