You read the title so you know the question.
And the answer is…wait for it…"it depends".
If you're just serving up files, you a modest Atom or ARM device is probably enough because all the CPU is doing is directing the transfer of bits from the disk to the network.  But you are probably transcoding.
Transcoding is the conversion of one file format to another.  Let's say you download a of-course-it's-in-the-public-domain .avi file from some source and stick it on your Plex server.  To play that file on your media device, you may need it in a different format, such as a different codec, a different container, or a different bitrate.  To do that, your Plex server is going to burn CPU.
How much?  Depends on the output format you want.  If you're looking for 720p, for example, you can use a CPU with 1500 PassMark, which is nearly anything on Passmark's mid-to-low CPU chart.  A 3Ghz i3 would work, or some Celerons.
Of course, if you're also using other apps, or you're sharing that server with others, that's a totally different story.  If you've got 7 other friends all watching at the same time, then you need 8 cores to support that activity.  And it's best not to run right to the edge, because the server still has to do other normal OS work.
That's 720p, but of course it's 2023.  1080p is more like 2000 PassMark, and you can still find some i3s and Celerons on that mid-to-low chart that will meet your needs.
But you was 4K.  OK, then prepare to step up a lot in CPU power.  You're skipping over the high-to-mid chart straight to the high-end chart.  You're looking for 12K or 17K (SDR vs HDR) which is i7 or Ryzen or better.  But of course, the first, second, and third rules of 4K are: Don't bother transcoding 4K.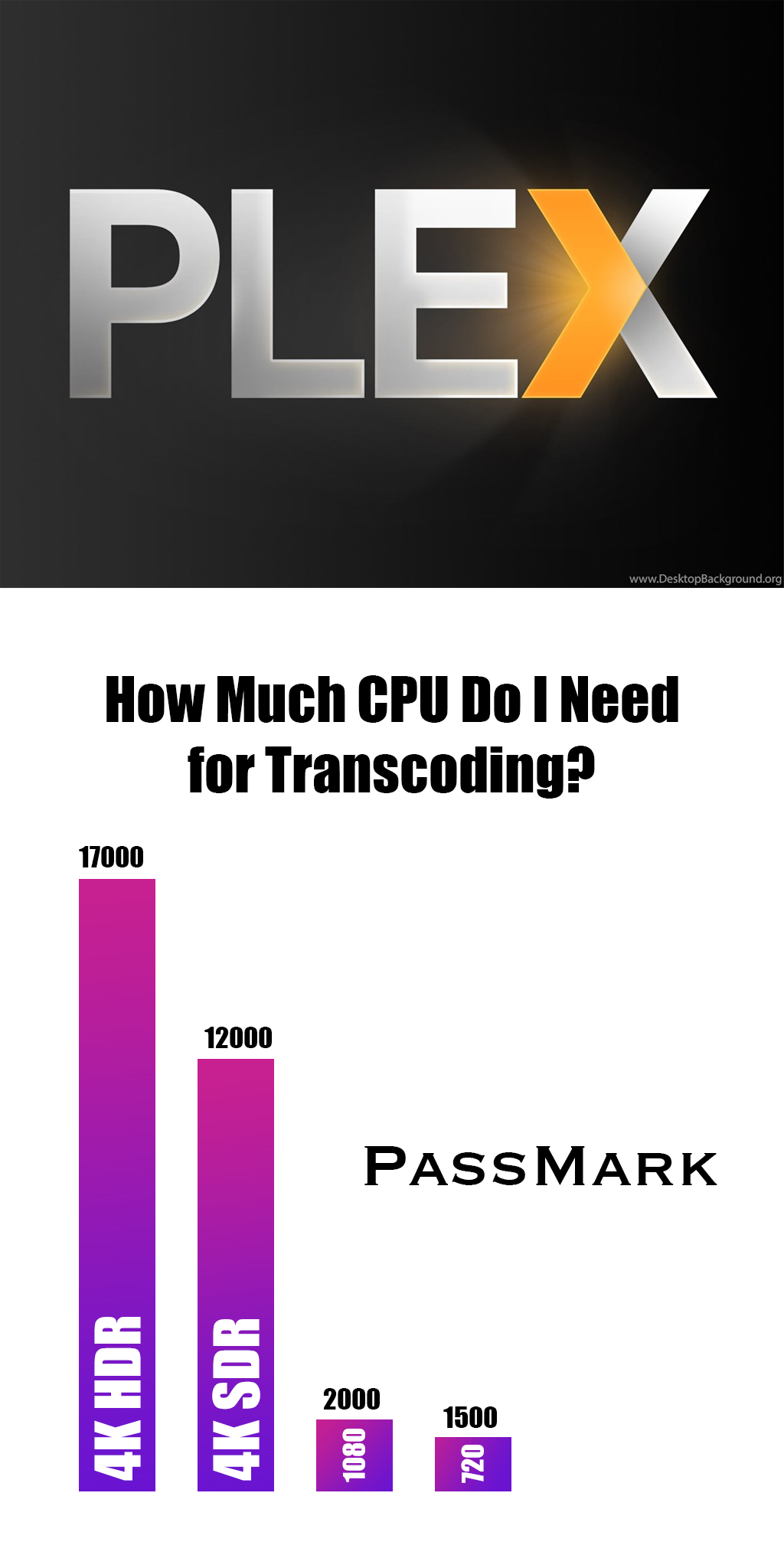 Latest posts by raindog308
(see all)