Once upon a time, a Romanian user named @cociu (Marius Borta) graced the wonderful members of LowEndTalk with his presence.
He ran a company named HostSolutions based out of Romania.
(Also a perfume company, but that's a story for another blog post.)
He was notorious for providing super cheap VPS's — a lot of them being for storage. He didn't really care too much about what you put on it either which lead him to being raided a couple of times.
Plus… he was essentially a living Borat, and used sisters as a currency. A true character, as if he was written into a storyline.
Anyways, in order to keep costs down they always ordered bulk and rather than renting a cage or a rack in a datacenter like most other hosts out there, he built his own.
Of course he did that with way too much debt that lead to an abrupt yet admittedly expected disappearance… and bankruptcy.
Thus begins the hatred for Romanian providers (sorry!)
HostSolutions while being one of the most unprofessional service providers, in the existence of maybe ever, actually thrived… before bankruptcy, of course.
Meaning, a majority of the members of LowEndTalk and the greater outer communities in the space lost out on a service they paid for.
It put a bad taste in a lot of people's mouths, and they associated that to Romania, being it seems to a bit let's say…. wild west-esque.
The death of HostSolutions also seemed to spawn a lot of new hosting service providers, too. Because, you know… that's something LowEndTalk is great at.
Such as iHostArt for starters which quite literally bought some old equipment off of Cociu.
Not suspicious at all there, but it doesn't matter… because iHostArt is chump change in comparison to the wonderful Romanian provider I'd like to discuss about today.
Let me introduce you to the man, the myth, the legend himself…
Florin Marian, also known as the founder of Hazi.ro, and…
The proud new owner of a state of the art datacenter closet something.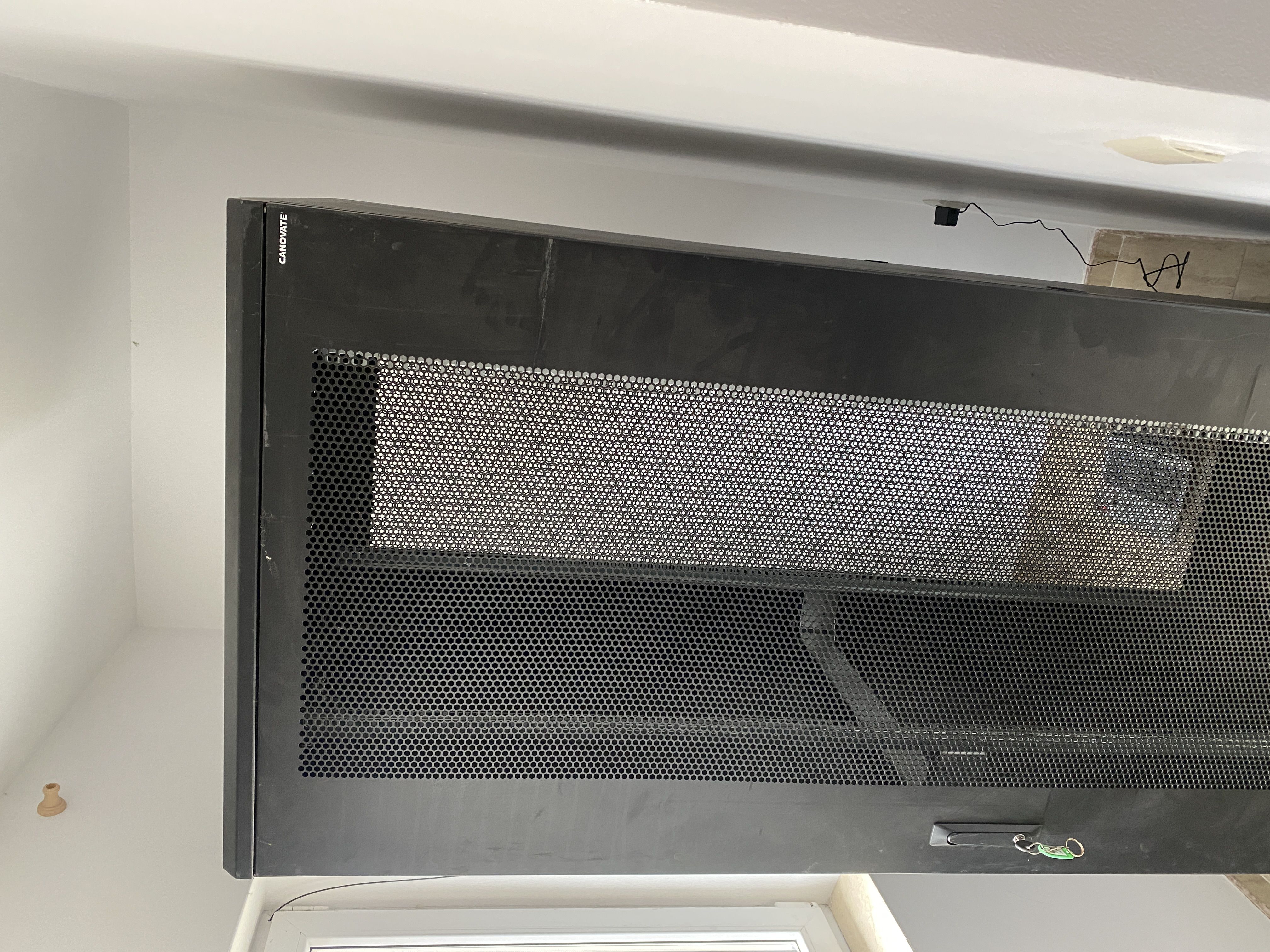 According to him, the new datacenter includes:
own ASN number
3 internet connections from 2 different providers (in total 350MBps guaranteed and 3GBps best effort)
system with photovoltaic panels that produce in excellent conditions 3-6KWh (we haven't decided yet)
7.5KWh electric generator on gasoline with an autonomy of 10 hours without being refueled
automation for the automatic start of the electric generator
UPS to ensure at least one hour of operation in the event of a power outage (essentially at night when the panels do not produce energy and there could be a problem when starting the generator)
A room of approximately 6 square meters that is isolated from the rest of the house
An air conditioner
A 42U rack (800×1000) that is sealed on all sides and contains a front -> rear cooling circuit based on 4 fans positioned above the rack
A Cisco Enterprise switch recommended by the ISP we collaborate with
A fire detection system that automatically releases inert gas in case of smoke detection
So, in other words, we've had a string of interesting startups from Romania.
All of them being interested in creating their own datacenters, rather than just simply renting space from someone that's already done the work and invested the money for them.
The main reason for this being the abnormally low costs to run a hosting provider in Romania like we've talked about before.
@raindog308 described it as:
Country A or group of countries A develop new technology and implement it, building out a Generation 1 infrastructure
Country B is late to the party, for whatever reason (technical, political, etc.)
Country B then later implements the technology Country A enjoys, but does so using Generation 2, 3, or 4 technology
Hence by the time Country B is up and running on this technology, its country is in a better position because Country A is on "old gear" (despite having invented the technology) while Country B benefits from waiting.
It's the perfect recipe for disaster someone being able to pull off a classic race to the bottom as their marketing strategy for an online business.
Plus, like I said earlier… Romania is quite literally (and actively) the wild west. While some countries like the United States are good for somethings (free speech), others are good for other things.
Like turning a blind eye to spamming, botnets, and torrents for example.
But here's the real question:
Will history repeat itself?
Truth be told, only time will tell. Every situation is unique, and everyone deserves a right to prove if they can walk the walk or if they're just talking.
Cociu for instance had his chance, and for a while he pulled it off surprisingly well for a period of time (depend on who you ask).
His chance came crumbling down when he got in over his head, though. You can't offer unsustainable long-term prices to finance your Romanian datacenter in bulk and expect to last long term. Especially once you start talking about building multiple datacenters and closing several bulk contracts with various bandwidth providers.
Now both Calin and Florin are following in his footsteps with the same business model competing in the same market.
To a certain extent you almost have to respect the drive. Both are pretty obviously youthful upstarts throwing things at the wall and hoping something sticks.
Which, sure, probably isn't the ideal service provider you want to use on a project that's making you a million dollars per minute, but it's probably fine for that one server you need for that one hobby.
Maybe one or both will be able to carve out a big enough slice of the hobbyist market share to create a sustainable business. Maybe they both miserably fail and have to appear in bankruptcy court like Cociu left with nothing left but a closet full of servers.
Who knows?
But one thing's for sure… they're being laughed at, for good reason. Starting a host isn't as easy as that 13-year-old on that one Minecraft forum said, nor is creating and financing your own datacenter.
Ultimately, it's now up to them to not end up being the brunt of the joke and restore Romania's name to previous LowEndGlory.