As we've covered, Reddit has been at war with its users this month.  It started with subs going dark to protest hikes in API fees, and then CEO Steve Huffman repeatedly put his foot in his mouth, insulting the moderators who work for free and calling them "landed gentry".  And did you know that the third-party apps everyone is mourning actually add no value?  Huffman shared that zinger.
If British secret service was running a psyop to anger as many Reddit users as possible they couldn't have done a better job.
Then a group of hackers threatened to release 80GB (compressed) of Reddit user data unless the company backed off the API hikes (and paid them $4.5 million).  The leak happened back in February when a Reddit employee fell for a phishing attack.
All this while the company is hoping to have an IPO soon and dazzle investors with its rock-solid community and clear path to profitability.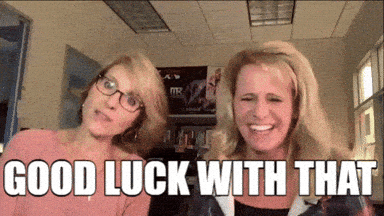 Huffman Takes the Gloves Off
Remember the fake ChatGPT-made memo I posted in which Steve Huffman declared that all subs would be made public?
Silly me, I was crediting Huffman with a bit too much humanity.
Over 8,400 subreddits went dark during protest, but about 5,000 have gone back to public status.
At the point of a gun.
Let's hear what a the moderators of huge sub /r/apple posted:
So along with hundreds of other subreddits including our friends over at r/iPhone, r/iOS, r/AppleWatch, and r/Jailbreak, we decided to stay private indefinitely until Reddit changed course by giving third-party apps a fair price for API access.

Now you must be wondering, "I'm seeing this post, does that mean they budged?" Unfortunately, the answer is no. You are seeing this post because Reddit has threatened to open subreddits regardless of mod action and replace entire teams that otherwise refuse. We want the best for this community and have no choice but to open it back up — or have it opened for us.
Youch.
So the Mods Outflanked Him
Quick, which of these two do you think is going to be able to come up with new and clever ways to fight the other:
Thousands of users around the globe who are united against what they perceive as an evil foe
A small coterie of corporate executives
You're right.
Today some mods hit upon a new strategy: mark their subs NSFW.
NSFW (Not Safe For Work) subs allow porn and other offensive content.
A sub marked NSFW means
No one under 18 can view the sub
No one can view it on mobile unless you're using the official Reddit mobile app.  You can't view the sub on mobile browsers or third-party apps, only the official Reddit mobile app, which no one uses.
And there's no advertising in these subs, since companies don't want their brands appearing next to porn.
No advertising in the sub = no revenue for Reddit.
Naturally some people swiftly porn in these subs just to cement the message.
Then Huffman Unleashed the Goon Squad
The same account that contacted moderators "reaching out to find out if any moderators currently on the mod team would be willing to take steps to reopen the community," has also been going into NSFW communities and marking them SFW against the moderators' wishes and without any notification or communication.
…it turns out that the very same /u/ModCodeofConduct account pressuring mods has also been quietly flipping NSFW subs back to SFW status, presumably in order to restore ad monetization. See these screenshots of the r/TIHI moderation log:

https://i.imgur.com/KrCJ77K.png (in context minutes after it happened)

https://i.imgur.com/KCc7WrE.png (version showing only settings changes; 1st line is a mod going NSFW, 2nd is admins going back, 3rd is mod reversing)
What do think will happen next?  Let us know in the comments below!
Latest posts by raindog308
(see all)