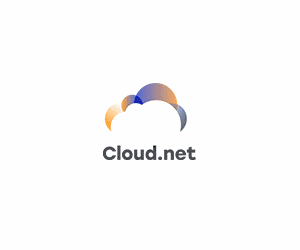 OnApp will shortly be releasing their new SaaS cloud platform, cloud.net, and we're excited to get a preview of their plans in the press release below.
Readers might remember our recent interview with OnApp's CEO, Ditlev Bredahl, in which he mentioned cloud.net would be a "a cloud in a box, easy to deploy and instantly available".
It's here now, and ready for you to explore!  Looks pretty cool, with different tiers depending on your needs and the ability to use either your own hardware or OnApp's compute marketplace.
Read on for full details!
London, March 31st, 2021: OnApp has launched a new way for hosting providers and Managed Service Providers to sell cloud hosting: Cloud.net, a unique SaaS (Software-as-a-Service) cloud platform. A free one week trial is available at https://cloud.net.
Cloud.net removes the entry barriers to cloud hosting by providing cloud management software and cloud infrastructure as a simple monthly service. It removes the cost and complexity of launching a cloud hosting service, and reduces 'time-to-cloud' from days or weeks to about 30 minutes. With Cloud.net, any hosting provider or MSP can sell cloud without having to install software, or invest in cloud infrastructure and the skills to manage it.
"Shopify did it to e-commerce. Salesforce did it to CRM. Most software today is delivered as a service, but cloud platforms still do things the old way. We're changing that with Cloud.net," said OnApp CEO, Ditlev Bredahl. "Why is that important? It's faster and easier. It lets hosts and MSP focus on how they sell cloud, not on deploying and maintaining cloud – and it means infrastructure CAPEX isn't necessary, so cloud is democratized – your access to hardware or the capital to buy it is no longer a barrier. Cloud.net gives you instant access to the world's leading service provider cloud platform, but even more accessible and affordable."
For a simple monthly membership fee, Cloud.net customers get a free OnApp cloud control panel, a streamlined version of the OnApp KVM cloud stack, and free 24×7 live chat support. Membership fee starts at $50/month, and that acts as a monthly wallet for compute resources. You can use it to host virtual servers on your own hardware, or to host virtual servers using OnApp's compute marketplace – the truly "server-less" option.
With Cloud.net, OnApp has expanded the range of compute marketplace options to make it easy for companies to provide VPS (Virtual Private Server) cloud hosting. A new "Essential" marketplace tier allows Cloud.net customers to host virtual servers on blocks of compute resource. The new tier is available alongside the existing Dev and Pro tiers, which offer different combinations of performance, price and OnApp functionality, and configurable CPU, RAM and storage options.
To simplify cloud set-up using your own hardware, OnApp has also added a number of new wizards to the OnApp KVM cloud stack, to automate the configuration of bare metal servers as compute nodes and backup servers in Cloud.net. There are also new wizards to accelerate billing and user configuration.
The new Essentials marketplace tier is available now to all OnApp and Cloud.net customers. The new wizards are available now in Cloud.net and will be available to all OnApp customers in the next release of the OnApp cloud platform, coming early Summer 2020.
About OnApp
OnApp provides software and services that enable hosts, MSPs and telecoms providers to create and sell their own public, private and hybrid clouds. OnApp launched in July 2010, and to date has deployed more than 6,000 clouds for service providers in 93 countries. OnApp has 160 staff across the EU, U.S. and Asia-Pacific and is headquartered in London, UK. For more information, visit https://onapp.com or contact press@onapp.com.
Latest posts by raindog308
(see all)