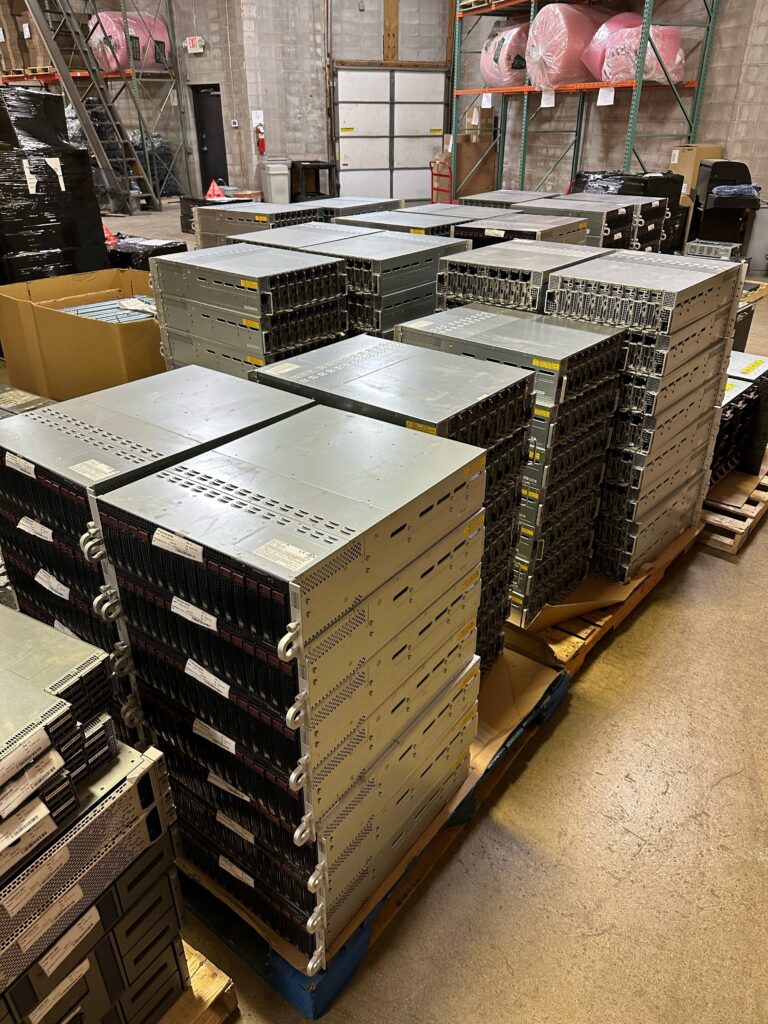 Need some kit?
Rhino Technology Group started a thread on LowEndTalk offering some deeply discounted Supermicro servers.  Check these out:
1x 3U SuperServer 5037MR-H8TRF (8 NODES)
16x 16GB DIMMS (256GB total)
8x E5-1650V2
1x 10GB SFP+ (option of AOC-CTG-I1S or MCX311A-
XCAT for this)
1x RAIL KIT
Updated FW/BIOS/IPMI
90 Day Warranty
$950 ($118.75 Per Node) 10% discount on orders of 10+ systems
Nice!  Rhino is willing to customize as well.  Free shipping in the continental US if you have a loading dock, or ask them for a quote to residential addresses or international.
Who is Rhino Tech?  Here's a little bit about them from their web site:
Prior to founding Rhino, our founders helped grow companies that built the refurbished IT hardware industry and realized there was a big problem. Businesses of all sizes were spending a fortune on new hardware and overpriced service agreements, all because OEM's had convinced them it was the only way.  It isn't.  Rhino exists to fix this problem, and we're determined to be the best IT partner for your company.

Our established relationships in the market allow us to offer the highest quality and widest selection of new and pre-owned Cisco, Dell, HP, IBM, Lenovo, NetApp and SuperMicro equipment at the lowest overall cost, with savings up to 85%.
Of course, once you buy these nodes you are morally obligated to come back with delicious offers for our community.  (OK, that isn't part of the offer but hopefully this will fire up some entrepreneurs).
Check out the thread, read Rhino's web site, and hit up @LukeRhino on LowEndTalk if you have any questions.  Then come back and let us know how it goes in the comments below!
Latest posts by raindog308
(see all)