"Globalping is a platform that allows anyone to run networking commands such as ping, traceroute, dig and mtr on probes distributed all around the world. Our goal is to provide a free and simple API for everyone out there to build interesting networking tools and services."
That's how LowEndVeteran @jimaek describes the project on GitHub.  If the name @jimaek sounds familiar, it's probably because you remember him from our interview regarding jsdelivr.
Now he's back with a new project.  Here's part of the story in his words:
Hey all, I recently started working on a new network testing service called Globalping and wanted to gather some feedback before it goes into a beta state.

You might be familiar with my previous work at perfops/dnsperf/cdnperf. Unfortunately those services were commercial with VC backing and inevitably they failed.

Yet I still think that there is a place for such a service, but this time without the limitations that come with a for-profit company. Specifically:

Free*
Open source
Superb user experience

I am aware that RIPE Atlas also exists but I never was a big fan of it. I believe we can build a nice competitor with modern technologies, a better API, improved UX and move and iterate much faster without the bureaucracy of such large organizations. At the end of the day the more competition the better for the user.
Hardware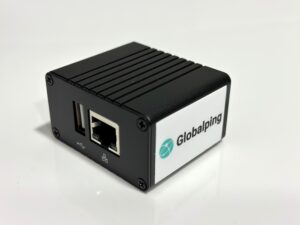 Global Ping is not another monitoring service with VPSes all over the world. Instead, they're making hardware probes that will build out a distributed global network for all to use.
The benefit for users: "Better understand your network routing, fix anycast issues, monitor your CDN and DNS performance, do uptime monitoring and build your own network tools for personal or public use."
That first point is very interesting.  There are plenty of services that can ping your server or try a web page every X seconds and alert you with full history. But those pings and checks come from datacenters.  GlobalPing would come from average users' homes.  If you want to understand not just how your traffic reaches actual end users and not just network neighborhoods, this could be very valuable.
Stay Tuned!
There's a LowEndTalk thread discussing GlobalPing…and stay tuned because we will have more to say about this exciting project this week!  (cliffhanger chord!)
Latest posts by raindog308
(see all)