LowEndTalk @Teko recently posted a comment that he was enjoying his InterServer storage VPS.  I thought his experiences might be interesting to everyone, so we stepped it up to a full interview.  Here's a member-to-member look at InterServer's storage VPS line!
@Teko is a Hong Kong high school student and a technology enthusiast.  He has experience with Python, Docker, and databases, and is interested in learning about front-end technologies and networking.
---
Hello @Teko! First of all, can you tell us where in the world you are located?
I am located in Hong Kong, one of the highest rental prices in the world. Also, one of the network centers in APAC. Without network filter of GFW from China, direct access to global network and knowledge. Don't need to spend meaningless money to get optimized network VPS for "翻牆" (which means using a proxy to pass by GFW in Chinese).
It is fortunate for me to born in Hong Kong.
As far as your background, how experienced are you with administering your own VPS?
Not rich but enough for me to play with it.
During these years, I am finding a convenient way to administer and monitor all my VPS and dedicated server. I have like 24 servers in total, it will make me crazy if I have to manage them up one by one. Tried some panels like aaPanel, CapRover, and Portainer a few years ago, but I think they will make simple things become complex. Rollback to cli.
Administering: I use Termius. Termius is an SSH client with powerful cloud sync and features. I have stored many useful scripts for example setting up BBR, installing Docker, setting the timezone, and even my own Python script in the snippets. As a result, I can run the same script for many servers at the same time with one click.
Monitoring: I use Zabbix + Grafana. When they have any issue, a notification will send to my Telegram account via the Telegram bot. Although it is a bit hard to set it up, it will help you a lot once you have done it.
You're using a storage VPS at InterServer. How big is it and what do you use it for?
Owning 3 of them, all of them are the 1TB ones on the different host nodes.
WebDAV File Server
To stream my media. I don't like those Emby / Jellyfin / Plex with fancy UI and posters. I have a fast internet connection and a powerful decoder at local so that I don't need transcoding, 1 core is overpowering.
Photo Backup
Since Google Photo cut down their unlimited storage, I start finding alternatives with high volume and more privacy. Hating those platforms scanning our photo and analyzing the object and face inside, switched to self-host with backup hourly. Up to now, 1 TB is totally enough for me because I only take photos with my phone.
Take more photos and videos to record your life and keep them safe. Part of my photo taken when I am young has been gone because of some "accident" done by my mum. Nowadays people don't take care of their data since they think the phone is safe enough. You won't know when your phone will suddenly run down and cloud sync did not backup your data.
I lost all contact when I switch from Android to iPhone. When I thought there should be a copy synced to my Google account, there is nothing.
More backup!
Running a few websites, backend, and databases on Hetzner and OVH dedicated server.
Offsite backup for database, source code, setting, Dockerfile, docker-compose file, etc …
Nothing's special.
Why did you pick InterServer?
Actually, not me picking InterServer, is InterServer picking me. Thank for the $40 credit from @interservermike, I start trying InterServer. I created and idled a Storage VPS instantly after I received the credit. Up to now, that VPS has no downtime or issue. These days, I am thinking about what can I do with it.
Kimsufi KS-1
CPU: Intel Atom N2800
RAM: 4 GB DDR3
Drives: 1 * 1 TB Enterprise HDD
Network: 100Mbps Guarantee Unmetered
With 1 * IPv4, 1 * IPv6
Price: €4.99 monthly
I have one of them with a 2TB disk.
A few months ago, I deleted one important folder on my production machine accidentally (I am the guy who presses the tab to auto-fill and press enter without checking

). Not a huge issue since I have one backup in KS-1. When I tried to restore using rsync, I found two problems.
Waited for 1 hour for a 50GB folder. The bandwidth is limited at 100M, I can't take it out as fast as possible.
Single HDD drive can't provide high random read/write speed. When I am copying thousands of small files, the speed goes down directly.
In the final, I tar and gzip the whole folder to get a better result. Planning to switch to another backup solution with timeline rollback and compression in the future.
At that moment, I know a needed a better storage VPS to do this job, which is InterServer. Using KS-1 as a low-end seedbox will be better.
There are other providers like LiteServer, ServaRICA, and Hetzner offering nice offers, you may have a look too.
How has the service been? Network, performance, etc.?
Honestly, I met two problems in VPS which I created last week.
Broken DHCP, fixed with VNC
Broken IPv6, fixed with ticket
There is a field to let me type the ssh password, I do so. The technical support fixed the IPv6 issue within few hours.
CPU: 1 Core
RAM: 2 GB
Drives: 1 TB
Network: 10Gbps Shared @ 2TB
With 1 * IPv4, 1 * IPv6
Price: $6 -> $3 monthly because of the 50% off discount code happybirthdaylala.
Cheap
Upgradeable
RAID10
SSD Caching
10G Port
Connected to major IX
It is better to have some benchmarks to see.
fio Disk Speed Tests (Mixed R/W 50/50):
---------------------------------
Block Size | 4k            (IOPS) | 64k           (IOPS)
  ------   | ---            ----  | ----           ---- 
Read       | 89.77 MB/s   (22.4k) | 2.39 GB/s    (37.3k)
Write      | 90.01 MB/s   (22.5k) | 2.40 GB/s    (37.5k)
Total      | 179.78 MB/s  (44.9k) | 4.79 GB/s    (74.8k)
           |                      |                     
Block Size | 512k          (IOPS) | 1m            (IOPS)
  ------   | ---            ----  | ----           ---- 
Read       | 3.76 GB/s     (7.3k) | 4.44 GB/s     (4.3k)
Write      | 3.96 GB/s     (7.7k) | 4.73 GB/s     (4.6k)
Total      | 7.72 GB/s    (15.0k) | 9.17 GB/s     (8.9k)

iperf3 Network Speed Tests (IPv4):
---------------------------------
Provider        | Location (Link)           | Send Speed      | Recv Speed     
                |                           |                 |                
Clouvider       | London, UK (10G)          | 284 Mbits/sec   | 655 Mbits/sec  
Online.net      | Paris, FR (10G)           | 2.51 Gbits/sec  | busy           
Hybula          | The Netherlands (40G)     | 1.29 Gbits/sec  | 801 Mbits/sec  
Uztelecom       | Tashkent, UZ (10G)        | 1.27 Gbits/sec  | 626 Mbits/sec  
Clouvider       | NYC, NY, US (10G)         | 6.95 Gbits/sec  | 804 Mbits/sec  
Clouvider       | Dallas, TX, US (10G)      | 1.06 Gbits/sec  | 719 Mbits/sec  
Clouvider       | Los Angeles, CA, US (10G) | 1.15 Gbits/sec  | 648 Mbits/sec

iperf3 Network Speed Tests (IPv6):
---------------------------------
Provider        | Location (Link)           | Send Speed      | Recv Speed     
                |                           |                 |                
Clouvider       | London, UK (10G)          | 2.21 Gbits/sec  | 826 Mbits/sec  
Online.net      | Paris, FR (10G)           | 2.32 Gbits/sec  | 244 Mbits/sec  
Hybula          | The Netherlands (40G)     | 2.27 Gbits/sec  | 834 Mbits/sec  
Uztelecom       | Tashkent, UZ (10G)        | 1.10 Gbits/sec  | 600 Mbits/sec  
Clouvider       | NYC, NY, US (10G)         | 6.29 Gbits/sec  | 801 Mbits/sec  
Clouvider       | Dallas, TX, US (10G)      | 2.71 Gbits/sec  | 824 Mbits/sec  
Clouvider       | Los Angeles, CA, US (10G) | 2.06 Gbits/sec  | 809 Mbits/sec  

Unbeatable speed for a $3 VPS.
With RAID10, SSD Caching, and 10G Port, I can take out / backup my files at high speed.
When I have more demand, I can just upgrade and reboot, no need to buy another machine and move my service. A downgrade is also possible!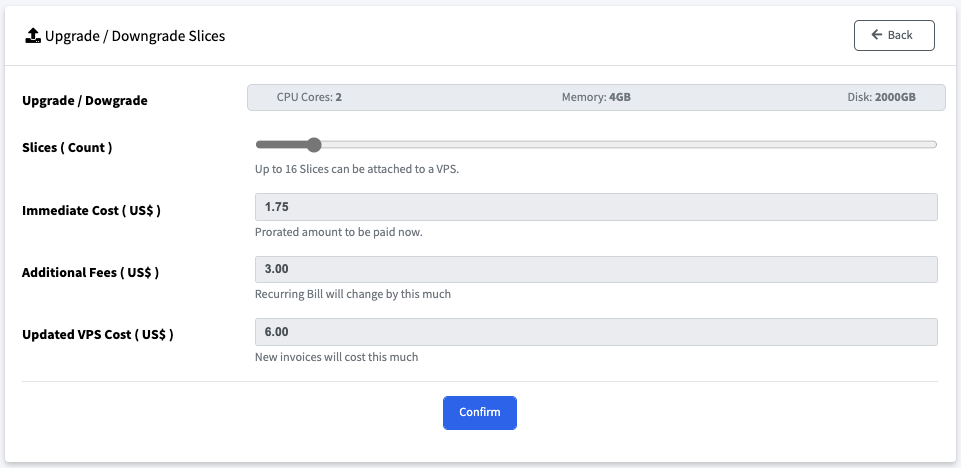 P.S. Bandwidth won't get limited after run out, seems that it is fair usage.

Anything else you'd like to add?
For multi-regions backup, I am going to use Hetzner Storage Box + InterServer Storage VPS. Never put all the eggs in one basket! Always follow the 3-2-1 backup rule.
Never trust any backup service provided by the provider fully, ever hear of OVH on fire? 🔥
What does your name "Teko" mean?
Nothing's special, generated from some online anime character name generator. It is short, tiny and rememberable, therefore I have chosen it.
I have used one to three usernames to register some forums, online games, websites, and social media since 2009. It spells the first character of each of the words in my real name in English plus my birthday.
A few years ago, I found that I can see my network footprint by searching my username on Google. Since I am using the same email and password on different platforms, hackers can hack into my accounts easily. With social engineering and database leaks from social media, I almost expose all my personal information to the internet.
I realize that I should use random usernames, random mail like iCloud Hide My Email service, Password Manager like Bitwarden, and enable the 2FA.
Thanks, Teko!
That's all. Sorry for my bad English with some broken grammar (maybe? Grammarly installed), since my mother language is Chinese with Cantonese. Thank you to give me a chance to share my experience.
Latest posts by raindog308
(see all)