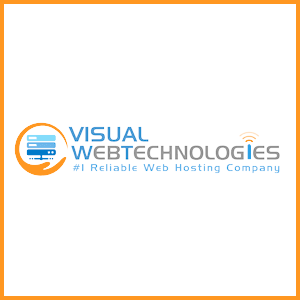 Visual Web Technologies contacted us to present another offer from them.  We hesitated.
The history here is that back in early April, @Not_Oles said he'd been talking with @rajat on LowEndTalk and was considering including him in a host rep roundup and maybe doing an interview.  I remember VWT from several Black Friday megathreads, and had even bought one of their shared packages at one point.
So I said sure, @rajat's a good guy, and we published the interview on April 5.  Unfortunately, some drama over the interview ensued, because the @rajat copy/pasted some answers from another interview.
Foul on the play?  Definitely.
Subsequently, @rajat has apologized profusely.  This seems to be a case where someone is working under a great deal of stress (by definition if he's a low-end hoster) and asked to contribute a fairly lengthy piece in a foreign language, so he cut corners.
Should @rajat have done that?  No.  Has he said he's sorry?  Yes.  Am I inclined to give a second chance to a host who's provided great deals both here and on LowEendTalk since 2020?  I am.
On offer:
Cheap DirectAdmin hosting for $3.90/year.  Per YEAR!
Cheap cPanel for $8.37/year
Reseller and larger packages available as well!
Visual Web Technologies is registered in India. Their Terms of Service is available on their web site. They accept PayPal payments, Cards via Stripe Payments, Razorpay (Cards, UPI, Netbanking, GooglePay etc).
Here's a little about Visual Web Technologies in their own words:
"VisualWebTechnologies is was founded March 2014 and is focused on providing high quality solutions in a low end marketone. VisualWebTechnologies of the few companies that aims to provide web hosting at very affordable rates. Our mission to help people in developing their startups, small and medium size businesses, corporate level to run their online business. We are particularly proud to offer a combination of powerful features that few companies can match, including 24/7 support, 99.99% uptime, affordable DDoS protection, and RAID-10 disks."
The LEB community thrives on reports from our readers about the companies they patronize, so please comment below about your experience with Visual Web Technologies.
Now read more to see the offers!
VisualWebTechnologies says:
"Through the Combination of cloudlinux, Nginx Web server and Nvme SSD drives we offer unparalleled performance for your website no matter the size! If you are looking for a fast , reliable and caring web hosting provider then look no further then VisualWebTechnologies!
VisualWebTechnologies across our services we strive to provide affordability and the best value for money.
All our services have DDoS protection and a 99.9% uptime guarantee, along with an around the clock support team willing to help your business or project every step of the way in your journey, in addition, we have a ton more features you can view on our web hosting page
Today we are running a new limited stock web hosting offer which offer for only $7/Year cPanel and $3.20/year Directadmin Plan , if your interested please take a look at the following:
Looking for cPanel Hosting promotions Starts @ $7/Yr? Take a look:
✅ Server Location – USA
✅ cPanel Control Panel
✅ Free DDoS Protection + Free SSL certificates
✅ Blazing Fast SSD Drives + Unlimited Bandwidth
✅ Nginx for cPanel servers
✅ Easy to use cPanel control panel
✅ CloudLinux OS + Multiple PHP Versions
✅ Softaculous Premium auto-installer
✅ 99% uptime guarantee"
Coupon Code
Use coupon LET65 for 65% off on all web hosting plans Offer stocks limited
DirectAdmin Web Hosting Plans
DirectAdmin Reseller Hosting
Coupon Code: Reseller75 75% Off Recurring Offer Valid First 25 Users and also first 25 users get additional 6GB Space and 1TB extra Bandwidth.  Just mention order number in the comments below.
NETWORK INFO:
Chicago, USA
Test IPv4: 204.93.172.73
HOST NODE INFO:
Intel(R) Xeon(R) CPU E3-1270 v3 @ 3.50GHz on NVME RAID10
Please let us know if you have any questions/comments and enjoy!