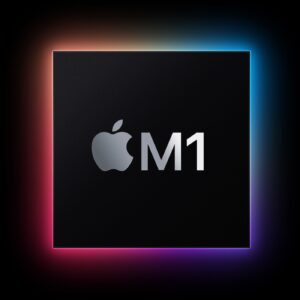 I'm an Apple fanboy.  Actually, I'm a Unix fanboy and I find macOS to be the best desktop expression of that OS.  I wouldn't want to run macOS on my servers – I use Linux or *BSD for that – but for desktop, I love it.
Part of it is the ecosystem integration (nice to text from your keyboard instead of your phone, iCloud, Focus, and so many other things), but mostly I like macOS on the desktop because:
All the Unix tools are available
Apple's market power is sufficient to get a wide variety of quality commercial products, such as Adobe tools, Final Cut, Microsoft Office, etc., as well as all the little apps (Discord, Obsidian/Notion/etc., and many others).
I still wish there was a good desktop database – Bento died years ago, Filemaker costs a mint, and Access hasn't been ported.  But that's a minor quibble.
Apple recently switched from Intel to their own Silicon.  I've got an M1 mini and an M1 Max laptop, and have been using both nonstop since earlier this year.  How have they performed?
App Change
The changeover from Intel to Apple Silicon was a nonevent for me.  If I was a gamer, it'd be a little different, and bootcamping into Windows isn't really an option any more.  But I never did that so I don't care.  Considering that my main apps are Terminal, Photoshop, Final Cut, and web browsers, I am not missing x86.
Hardware
The Mac Mini needs more USB ports. It only comes with two so I have an extension.  The speakers are laughable but of course you add speakers (in my case, I moved a pair of Bose desktop speakers).
My M1 Max Pro laptop is very pleasant to use.  The Touch Bar thing is long gone (did anyone ever use it?) but TouchID remains and that is quite nice.  No FaceID – but I'm not a big FaceID fan anyway.
I do love the charging flexibility for the M1 Max.  You can use a dedicated big brick to charge fast, or any USB-C to charge slow.
Putting Them Through Their Paces
An M1 Mac Mini is essentially an iPad Pro configured for desktop use.  They top out at 16GB of RAM and I find that's slightly less than I want.
With Intel silicon, what I experienced was that if the box gets into memory pressure (too many open apps, too many big documents open, etc.), it would slowly degrade.  I'm sure you've experienced what I mean – things start taking a little longer, disk access gets a little slower, etc.  It gets worse and worse until you realize you need to close some stuff.  But it is generally a linear decline.  If you have 16GB, then when you get to maybe 14GB committed, things aren't working as fast, and then at 15GB they're slower still, at 16GB still slower, etc.
With Apple silicon, I find the system works at normal speeds until suddenly it flatlines.
I get identical performance at 4GB of RAM in use as you do at 14GB RAM in use, but if you go beyond that, wham, you're crawling.  It's like a cliff instead of a slow ramp.  I use the excellent Stats program (free, on GitHub) in my menu bar to watch RAM.  I find that if I get below 2GB of free wired RAM, the system falls off a cliff.  With my M1 Mac Mini, I often have to watch the monitor if I get a lot of things going, and I try not to have, say, Excel and Photoshop and a couple dozen web pages all going at once.  Photoshop is, not surprisingly, the biggest pig.
On my M1 Max laptop, I find it's very difficult to get into any kind of slowness.  The system has 64GB of RAM and I find I can open apps, documents, images, etc. all day and never close them and it just keeps humming.
The video editing on the M1 Max is insane.  It's instant.  I'm working in Final Cut and I have to setup some kind of artificial scenario to induce slowness.  There's 10 CPU cores and 32 GPU cores so not surprisingly, video editing is a dream!
The system does have the 400GB/sec RAM bandwidth but from my reading, unless I take up a new 3D modeling hobby, I'm unlikely to see any benefit.  The fit/finish/display quality/etc. are all top notch as you'd expect from Apple.
And yes, there is a notch on the laptop screen.  It's strange because the cameras can't really take up that much space.  I think it's Apple's design moniker.  You never notice it when working, as your mouse moves invisibly behind it, menu bar items line up around it, etc.  In fact, if someone hadn't pointed it out to me, I probably wouldn't even have noticed the notch.
Would I Buy Again?
Yes, definitely.
I might hold on and get an iMac instead of the Mini.  They weren't available and my previous x86 iMac from 2015 was showing its age.  On the other hand, many people won't drive their desktops as hard as I do, and for them a Mac Mini would be fine.  For the laptop, I definitely went overboard but there's some future-proofing in there.  For your average surfer, an Air might be a better choice, but if you're doing heavy A/V work, the bigger M1 laptops are very sweet.
Latest posts by raindog308
(see all)