To continue LowEndBox's new "interesting news" series, we recently received a submission from Dustin Cisneros at RackNerd to feature their newest expansion, which is AMD Ryzen based KVM VPS's riding on pure NVMe SSD storage, located out of Seattle, Washington! There aren't many providers offering services in the Seattle area, so it's refreshing to see a Ryzen offer in this location!

Recently voted #1 by the LowEndTalk community, RackNerd doesn't need much of an introduction around here. They are a resident host on LowEndBox with positive reviews from the community regarding its services and support.
Here is the announcement piece we received from them: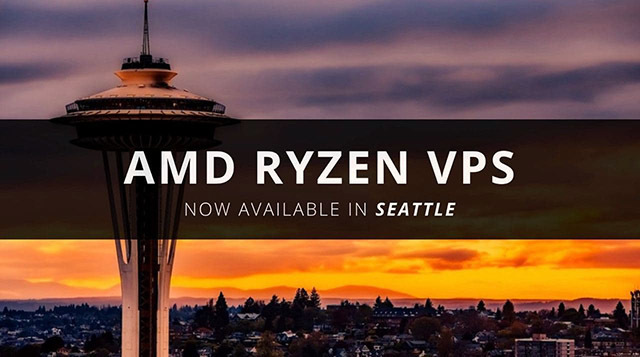 "As many of you may already know, RackNerd currently offers AMD RYZEN KVM VPS in Los Angeles, New York, and Chicago. Our commitment towards expansion continues to be illustrated by our actions and not just our words. Today, we are announcing the expansion of our Ryzen VPS product line to Seattle, Washington!
Seattle provides the benefit of low latency access to many audiences throughout the United States and Asia. As a global company with customers from almost every continent in the world, we realize the importance of diversifying our available datacenter locations, and expanding our AMD Ryzen VPS product offering to Seattle checks off yet another milestone in our expansion roadmap. Considering the resources and pricing, we are ultra competitive in the marketplace. 
A looking glass for our Seattle location can be found here, for those looking for test IP's and files."
RackNerd also mentioned that you can find more news about this on their blog, and that you can take a look at their Seattle Ryzen Linux VPS specials by clicking HERE.
---
Are you a hosting provider, VPN provider, or similar with interesting industry news? We'd like to hear from you. You can do so easily, either by sending us a message directly on LowEndTalk or by submitting a ticket on our helpdesk.
Latest posts by raindog308
(see all)