IBM is planning to scale their Q System One quantum computing platform rather dramatically, according to their published roadmap.
The QSO (surely there is a product number for this like 9184 – everything in IBM is a 4-digit number) was introduced in 2019 and is a 20-qubit platform ready for commercial use. This is a product you can actually buy, though I'm sure it's not cheap.
In 2020, they stated their "Hummingbird" processor was at 65-qubit and this is also available commercially.  In 2021, they issued a press release about their 127-qubit "Eagle" processor, still in the development stage.
The roadmap (shown below) is striking.  This year, their system goes from 127 qubits to 433 qubits.  In 2023, they'll hit 1,121 qubits and "beyond" they expect to scale to 1 million (!) or more qubits.  Given the scale of the graph (about 2.5x increase per year), they'll crossover the 1,000,000 mark by late 2030/early 2031.
That's a lot of qubits.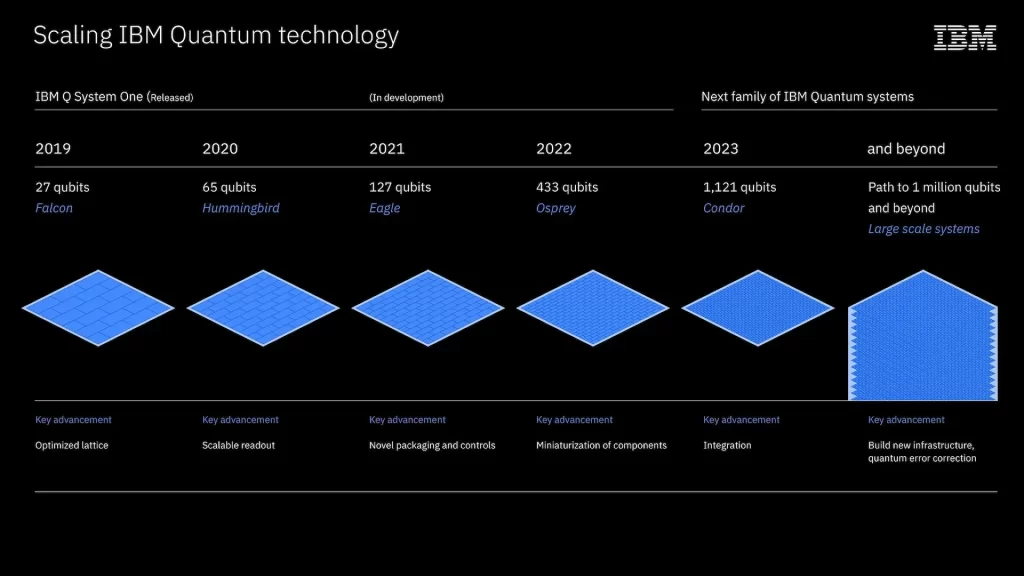 Latest posts by raindog308
(see all)