If you're in the market for an unmetered dedicated server, I've got good news for you: 1GServers has you covered.
1GServers is a decade-old provider based out of Phoenix, Arizona, United States. They focus entirely on the dedicated server segment; particularly unmetered and high bandwidth use cases.
A reliable no-frills provider that you can count on being here a year from now.
That said, here's a little bit more background on 1GServers in their own words:
1GServers was started in 2012 by founder Brandon Wade, who saw a need in the market for a dedicated server provider specializing in clients that have higher bandwidth needs. This need presented itself when Brandon, who at the time was focused on another startup and tasked with procuring dedicated servers with 1g connections, found that after hopping from one provider to the next that the Internet connections were oversold or would often have many periods where connections would disconnect or reset at seemingly random times. Thinking outside the box when solving problems, which this occasion was no different, Brandon decided that the best way to solve this problem would be to do it himself. He did just that when he created 1GServers.

From day one, Brandon made sure that all servers come standard with a 1g Internet connection by default, therefore, the name "1GServers" seemed fitting. In addition, each server would include an Internet connection that was not oversold. This would assure a higher standard of service in that any client at any time could fully utilize the Internet connection without affecting the quality of service for others. Since then, 1GServers has built a solid reputation for delivering on that methodology.

With the help of AI to assist with their automated internal processes, today 1GServers has a team of four overseeing almost 1,500 servers and delivers over a terabit of data to the Internet, per second. Although "1G" is in the name, it's certainly not the limit. Every day, 1GServers provides clients with servers that have 10G, 20G, and 40G Internet connections.
I then followed up with the background info they gave me, asking what's been happening recently over at the 1GServers HQ, and their goals for the future.
Here's what 1GServers said:
The future at 1GServers is very bright, as plans are currently being executed for expanding both the network capacity, as well as the available data center space. For example, NTT (AS2914) was added in 2023 Q4. In addition to that, there is an additional 400Gbps of network capacity and an additional cage of data center space being built out for completion in 2024 Q1, which will sustain growth for the next 24 months. Needless to say, 1GServers is ready to fulfill an overwhelming demand for its services.

This cements the future of 1GServers as a leader in the dedicated server space, with a focus on solving the high bandwidth needs of their clients.
Wow, that's a beefy network. You love to see it.
1GServers also sent over a picture of an incredible set of racks: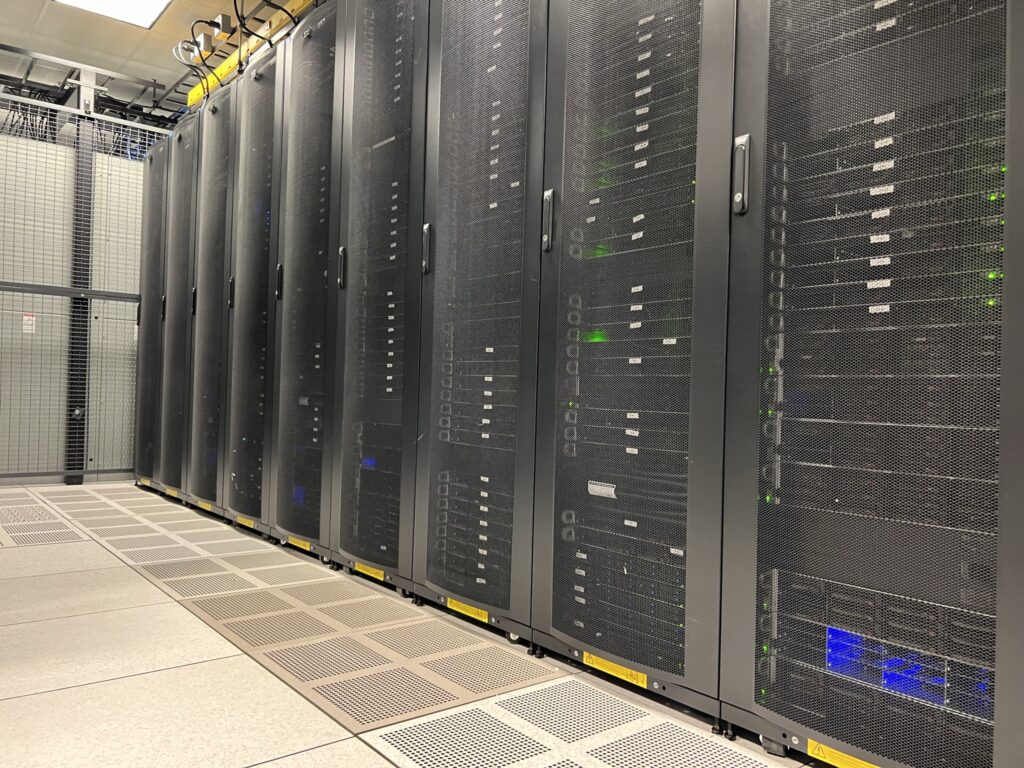 Nice. Now for the offers:
New Limited 1GServers Offers
Both of the following offers are LowEndBox exclusive offers. The first one only includes a quantity of 10, which will go extremely fast (often when we post an offer here, it's sold out within a day or two).
Insane Dedicated Server Special:
Dual E5-2650v2 (or newer, depending upon stock)
64GB DDR3 ECC RAM
2TB SATA SSD
1 IPv4 Address
/64 IPv6 upon request
1gbps unmetered
Linux OS
IPMI provided upon request
50% Off RAM/Disk upgrades on order form!
Only $49/m (price locked)
Only 10 are available.
Price goes back to normal once sold out!
High Performance Dedicated Server Special:
Dual E5-2690v4
64GB DDR4 ECC RAM
2x 1.6TB NVMe SSD
1 IPv4 Address
/64 IPv6 upon request
1gbps unmetered
Linux OS
IPMI provided upon request
50% Off Select RAM/Disk Upgrades
Only $99/m (price locked)
Other 1GServers Offers
1GServers also just recently posted this LowEndTalk offer thread.
The two main offers featured are as follows:
Dedicated Server Deal #1
Dual E5-2690v4 (28c/56t @ 2.6GHz)
 128GB DDR4 RAM
2TB SATA SSD
(add up to 3x additional 2TB SSDs for $10/mo each)
20TB/mo data on 1gbps
1 IPv4 Address
/64 IPv6 Free Upon Request
Only $99/mo!
Dedicated Server Deal #2
Dual E5-2690v4 (28c/56t @ 2.6GHz)
128GB DDR4 RAM
4x 4TB SATA HDD (add up to 4x additional 4TB HDDs for $5/mo each)
20TB/mo data on 1gbps
1 IPv4 Address
/64 IPv6 Free Upon Request
BYOIP only $50 setup
Only $99/mo!
By the way, if you're interested in getting a free unmetered upgrade, go ahead and post your order number on this thread here after purchasing, and 1GServers will hook you up.
Also, all the offers above (including the limited ones) provide the possibility of bringing your own IPs with a $50 fee.
Finally, if you're curious about what kind of transit 1GServers are working with, you can expect to see NTT, Tata, and Cogent used for these servers. You can learn more about their network here.
Should You Bite on These 1GServers Offers?
I dunno. It's up to you boss.
1GServers isn't a bottom of the barrel provider selling an E3 for $18 a month. They're not exactly the cheapest around, but they are cost effective and reliable.
The reality is 1GServers is a very boring provider that just does what they say they're going to do.
I don't say that as an insult. In fact, it's a compliment. They stay out of the way, have zero controversies, and just do their job.
That's the only thing you could ask for from a hosting provider, and 1GServers will truly provide you with a tranquil, stress free hosting experience.
You'll rest safely knowing your host is not based out of a basement or closet. It won't catch on fire. And likely (haven't seen any statements…) 1GServers isn't declaring bankruptcy tomorrow.
Final Verdict:
1GServers is especially a great choice for bandwidth intensive applications where you required guaranteed and unthrottled connectivity.
Why not opt for guaranteed resources?
I certainly don't think you'll regret giving them a shot.