To continue LowEndBox's new "interesting news" series, we recently received a new submission from Dustin B. Cisneros over at RackNerd to let everybody know that AlmaLinux is now officially available as an OS template on their platform! RackNerd has been featured here within the LowEndBox/LowEndTalk community many times. RackNerd is a resident host on LowEndBox with positive reviews from the community regarding its services and support. 
Here is the announcement piece we received from them: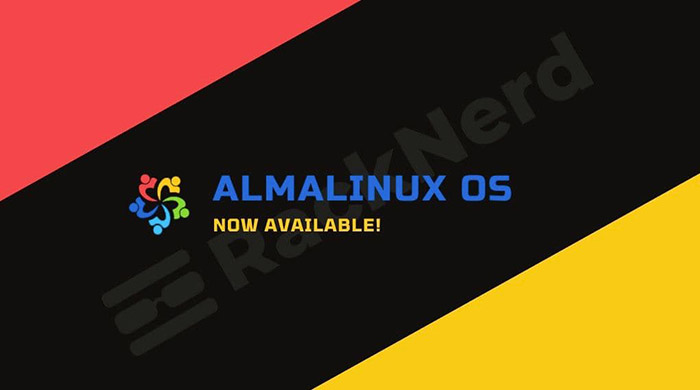 AlmaLinux OS is a new RHEL fork, designed by the folks at CloudLinux. The idea for AlmaLinux was born shortly after IBM announced farewell to CentOS 8, reducing its lifecycle only until December 2021. Instead, IBM is focusing on a new project called "CentOS Stream," which will require a license to use (though the license is free for production for up to 16 systems). Nonetheless, controversy on the Internet sparked when IBM decided to take this route, as they are now in a sense, "commercializing" CentOS as we know it. Then came AlmaLinux and RockyLinux, two noteworthy RHEL forks that are committed to providing a truly free RHEL fork to the community.
AlmaLinux is interesting to us because its backed by CloudLinux, which has historically been a company/OS that contributed to the community for a very long time. They are also the founders of KernelCare. They have committed AlmaLinux to being "fully supported and always free". They are developing AlmaLinux with their own expertise initially, but it will be governed and owned by the community. AlmaLinux OS is fully open-source, and is a 1:1 binary compatible fork of RHEL 8. 
AlmaLinux is completely free for you to use for both personal and production use, and AlmaLinux benefits from $1M in annual sponsorship from CloudLinux, Inc. In addition to ongoing development efforts by the members of the community. AlmaLinux is a non-profit 501(c)(6).
How to Reinstall VPS to AlmaLinux:
Existing RackNerd customers can reinstall their VPS to our new AlmaLinux template within minutes. For those who prefer to install manually from an ISO, just open a support ticket to request the ISO to be mounted.
With our new OS template, you can reinstall your VPS within a few clicks and be up and running on AlmaLinux OS 8! 
Please see this video on how to access the VPS control panel, which is where you can reinstall your RackNerd VPS to AlmaLinux OS 8:
If you are not yet a RackNerd customer, take a look at our current specials on LowEndBox by clicking HERE – they have some great special promotions on both Intel Xeon and AMD Ryzen based KVM VPS's!
Latest posts by raindog308
(see all)